Fall is here and we sure can feel the change of season in the air. Dogs are more sensitive to change than we realize, and yet when strongly bonded to their person or people, there is little that they can't take in stride.
At Way of Life™ Dog Training, I have been busy coaching clients on how to get their bond with their dog established on a solid foundation. How we navigate our first few days, weeks, and months with a new dog sets the tone for our relationship over a lifetime together. This is true for puppies and adults and regardless of the dog's breed or background.
Yet few know about the practice of "decompression," the unhurried and thoughtful process of transitioning a new dog into our home. Decompression is also what I recommend we do when any dog in the household presents behavioural issues. Often, that lack of decompression at the start is to blame for problems developing down the road.
Decompression entails holding off for a while on all the training and socialization that we're normally told to do. Instead, we create a simple yet structured environment in which the dog can begin to settle, build confidence, and bond, free of hasty pressure and expectations. In time, the dog becomes ready to socialize and train, trusting in its human teacher.
This season's infographic – Decompression: The First Stage of Our Relationship – illustrates this radical and fundamental practice a little more.
I hope you find this newsletter useful. As always, I deeply appreciate your support and would love to hear your feedback!
Wishing you and your canines a fun and festive Fall 2020 season. Be well and enjoy!
Warmly,
~ Souha
This Season's Infographic: Decompressing Dogs

Reflecting On Our Bond
In this season's reflection, I'd like you to consider our dogs' incredible capacity to notice and learn from observation. They watch us very closely and there is evolving scientific evidence showing that they eventually do as we do.
Consequently, I'd like you to think about an aspect of your behaviour or personality that you'd be glad for your dog to observe and imitate. For example, you could be a calm person and your dog learns to be calm just by being with you!
Think as well about an aspect of your behaviour or personality that perhaps isn't quite as worthy of imitation. What aspect would that be, and why? What might you do to address this, so that both you and your dog can grow?
Pro Tip
Run a web search for ways of dealing with dogs' fears of loud noises and you'll come across everything from desensitization techniques to pheromones and prescription drugs. The way I see it, a dog's capacity to deal with anything scary depends on the strength of its bond with its human. Period. This includes but is not limited to stress caused by noises such as the fireworks we can expect this fall. A truly bonded dog is not necessarily immune to stress, but it deals with things a lot more constructively.
How I handle dogs during these potentially stressful episodes depends on the stage of our relationship. Young dogs, dogs with behavioural issues, and fosters in decompression are crated routinely and therefore would be crated before a noise such as fireworks begins. Doing this teaches dogs three things:
To ride things out on their own and grow in independence and maturity.
To trust in the human who recognises that dogs at this stage are not yet able to deal wisely.
To show strength in the face of stress for the reward of being integrated into our heart and home.
My own dog Maya, whom you can read about on my website, never quite got used to loud noises such as thunderstorms or fireworks. However, she dealt with things a lot more maturely once we became tightly bonded. Sensing that a noisy night was upon us, she'd give me the knowing look, wish me good evening, and head down to her crate in the basement for the night. She knew her limits and could be trusted in dealing with them positively. Even more importantly, she knew I did not need her to be with me.
Note
Click here for a petition organized by the Etobicoke Fireworks Remediation Committee, intended to improve legislation around fireworks in the City of Toronto.
Ask Way of Life™ Dog Training
Q: Can you train our dog to stop attacking one of our cats?
A: I can definitely help you with that but I may not interpret the situation and deal with it in a way that you expect. I rarely see the problem brought to my attention as the true problem. Rather, I view it as a symptom of a deeper issue. Setting aside all jokes about the love-hate relationship between cats and dogs, a soundly reared and bonded dog doesn't care to get into fights, much less hurt or damage anything it knows we value. That includes people, animals, and things.
Our dogs don't need to be crazy about everyone else in the house, they really don't. And it's helpful to get over the expectation that they should. But what I know for sure is that this kind of behaviour against another animal or person in the home suggests something is off in that dog's sense of safety and bond. The conflict it has with its human(s) is unfortunately being redirected in this case on the cat. Of course there are situations where we have cats taunting and instigating dogs. But again, this also speaks to whether the cat's needs are being met, whether its space is protected from canine intrusion, and whether it lives a stimulating enough life that it doesn't have frustrations to take out on the dog!
Bottom line, if the dog-human relationship becomes sound and there still happens to be poor chemistry between that dog and that cat, what we can expect is a dog that goes out of its way to dodge said cat, to avoid disappointing the human(s) it truly respects and cherishes.
Seasonal Suggestions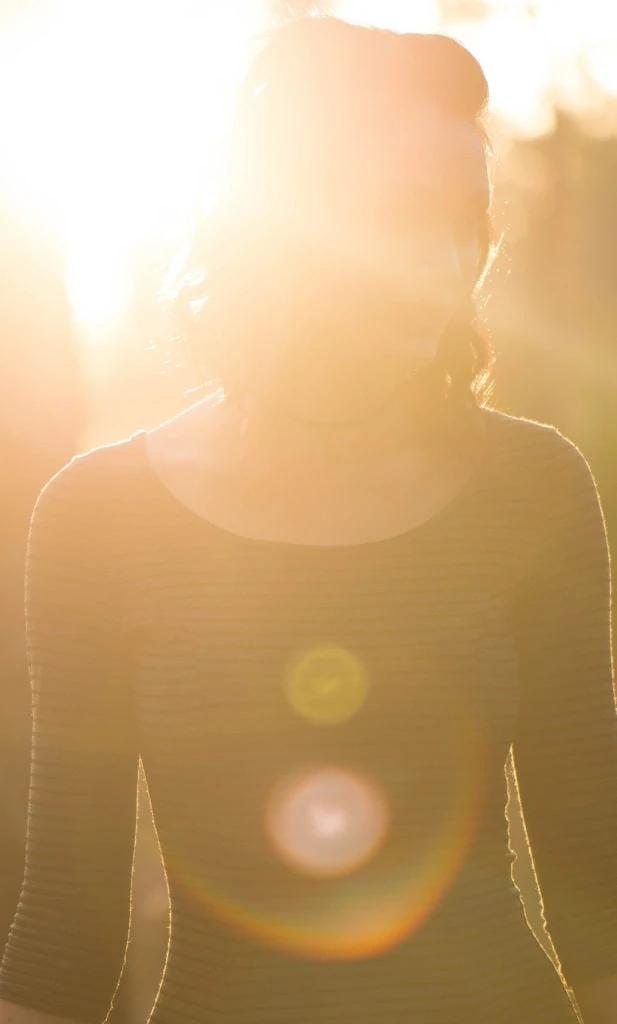 Diana Monaghan, Animal Communicator
One of my dogs, my German Shepherd Bruna, has been unwell the last few months. As we went from one test and treatment to another with little success, a friend recommended animal communicator and counsellor Diana Monaghan. Just like us, animals carry "baggage" that manifests at times in health issues and that professionals like Diana can assist in releasing. Working with and through the energy that connects us all, Diana helped Bruna let go of some of these painful blockages and maintain a calm and cheerful stance. This bought us the time to figure out what was going on and finally embark on the right course of treatment.
Nyxx & Cat, Feline Behaviourist
Few people know that cat behaviour consultants exist. I'm lucky to know one and a talented one at that: Nicki Shell of Nyxx and Cat, whom I consulted for the above Q&A. Nicki is an expert feline behaviourist with over 14 years of experience dealing with a range of feline issues, from aggression to litter box use, serving in homes, shelters, and retail spaces. One of her favourite problems to help with is house soiling – a very frustrating yet fixable issue that gets too many cats rehomed or surrendered to shelters. Please don't wait any longer to email Nicki any cat concerns or questions.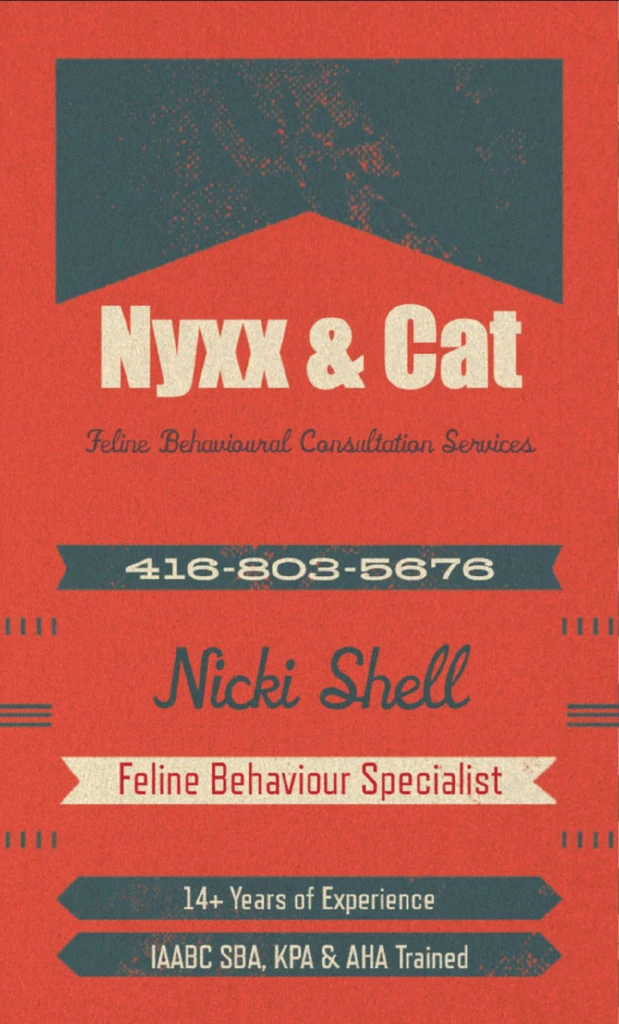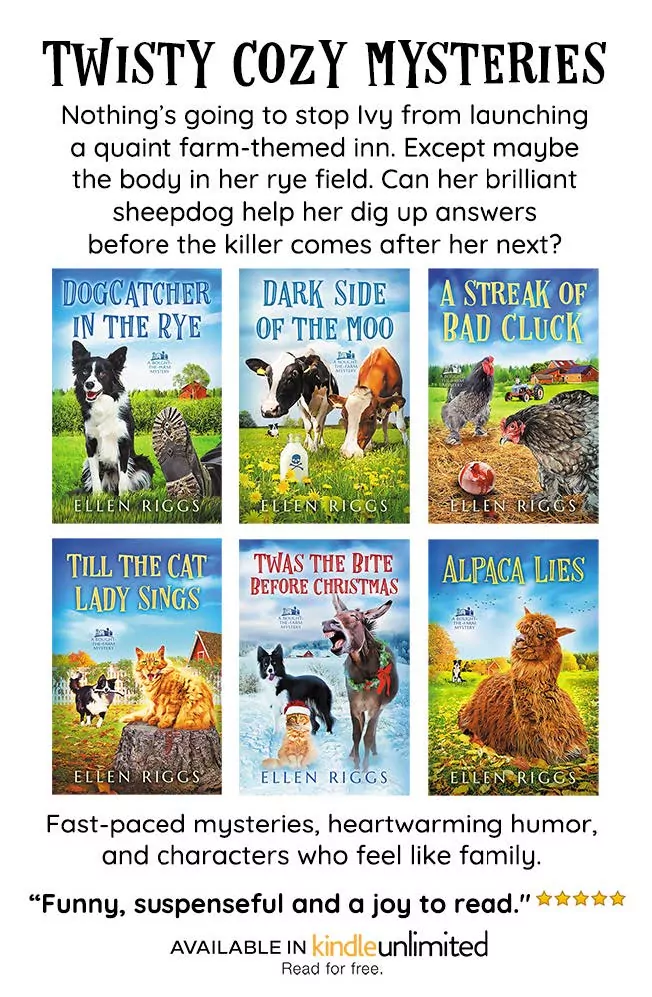 Bought-The-Farm Cozy Mysteries, by Ellen Riggs
Curl up this fall season with a warm drink, your dog of course, and Ellen Riggs' new whodunit series, featuring HR exec-turned farmer Ivy Galloway and her Border Collie rescue, Keats the canine detective. If like me, you're a stickler for things being done in order, then you'll start with the series prequel, A Dog With Two Tales. Then it's Dogcatcher in the Rye and Dark Side of the Moo onto Till the Cat Lady Sings. By the time the holidays kick in, you'll have Alpaca Lies and Twas the Bite Before Christmas to wrap up the season with. Happy reading!
Paws For the Camera
Fall is our favourite hiking season. The sights are breathtaking and the weather is ideal. Here Bruna on one of our treks last fall. I was on sabbatical from the university and the dogs and I explored nearly thirty hiking destinations across the GTA.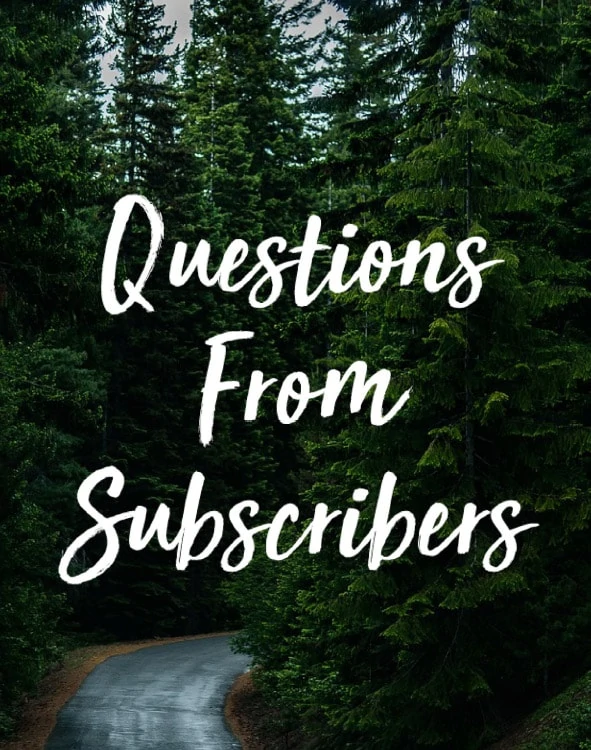 Is there a topic that you'd like me to cover in an upcoming newsletter or video? Please don't hesitate to email suggestions or questions to info@wayoflifedogtraining.com.
Do you want to know more about transforming your relationship with your dog? Way of Life™ Dog Training is here to help.