Hard to believe it's been two months since the launch of Way of Life™ Dog Training. Thanks to the support of followers like you, I've already started working with several new clients. Even though we're just getting warmed up, my students are beginning to understand that dogs reflect their relationships with their humans and that when it comes to sound dogs and strong bonds, it's all in our way of life.
Whether raising a pup, integrating a rescue into the family, or attempting to solve behavioural issues, it ultimately boils down to how we live with this dog. While "training" can be counted in hours, rearing our canine companion is the work of a lifetime.
Many people I worked with went through an initial period of doubting their influence on their dog. It can be scary at first to realize we have that much responsibility for our relationships. Eventually though, we're encouraged by how fast our dogs come around for us and a sense of empowerment kicks in. Indeed, my kind of dog training is one where I coach humans to be the kinds of people that help dogs thrive.
I hope you'll enjoy this season's infographic, titled A Way of Life, which I hope will shed a little more light on what I mean by Way of Life™ Dog Training. I also hope that you'll find the bits below helpful! I would really appreciate hearing your feedback, and if my approach resonates with you, please help spread the word.
Until then, I wish you and your dogs a safe and fun summer and I'll see you again very soon!
Warmly,
~ Souha
This Season's Infographic: A Way Of Life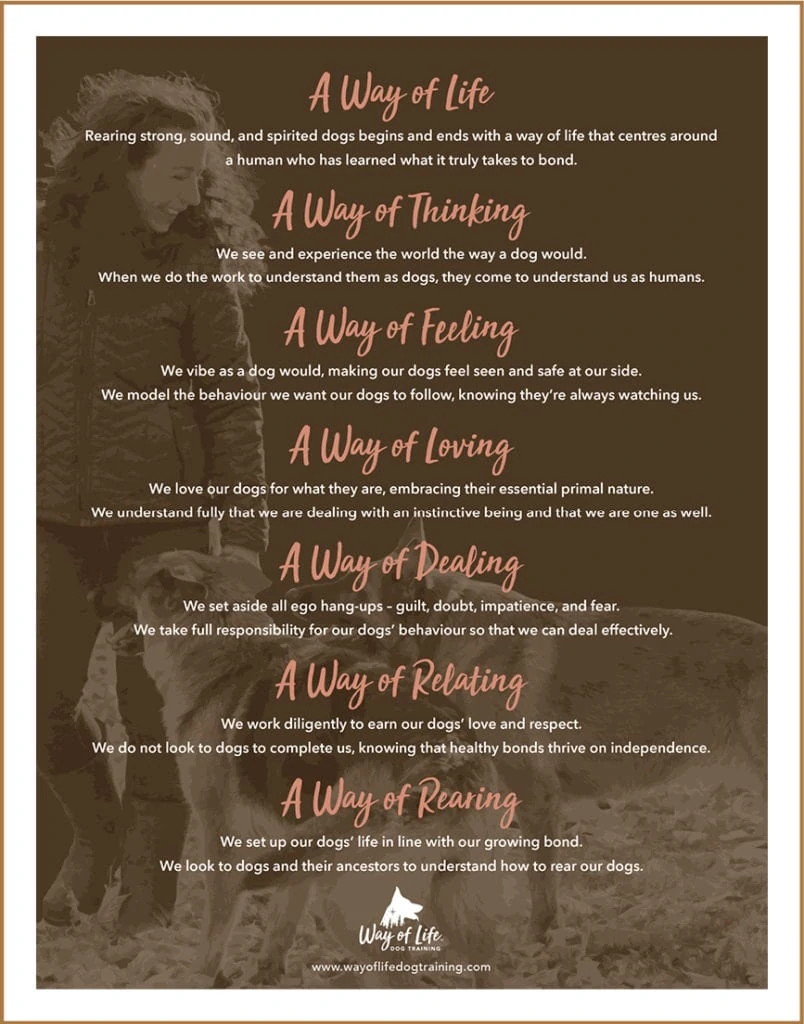 Reflecting On Our Bond
In this season's reflection, I'd like you to consider the element of gratitude in your relationship with your dog. Think about three things that you're grateful for in your canine, particularly if you're currently experiencing challenges of any kind. For instance, you could be grateful for how nicely they walk on a leash, or that they're quiet in their crate, or that they're not a fussy eater. What we appreciate has a way of appreciating, strengthening us to deal with any challenges we might be facing.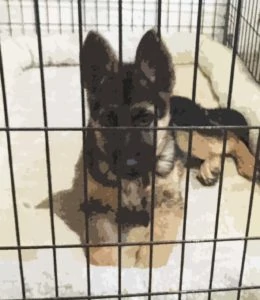 Pro Tip
Don't fall for the ignorance and guilt-tripping around crating dogs. Making the crate a regular part of your dog's life, from infancy into its later years, is one of the most important things you can do to raise a healthy and bonded animal. Many people start out crating to housetrain and then stop, with few realizing the value of crating as a lifelong practice. This is a major topic and one I'll cover at length in the future.
Paws For the Camera
My girls and I enjoyed the reopening of Ontario's parks and trails. From front to back are Bruna, Nejra, and Kizzy who had groomed themselves with a mud bath ahead of the photo shoot!
Seasonal Suggestions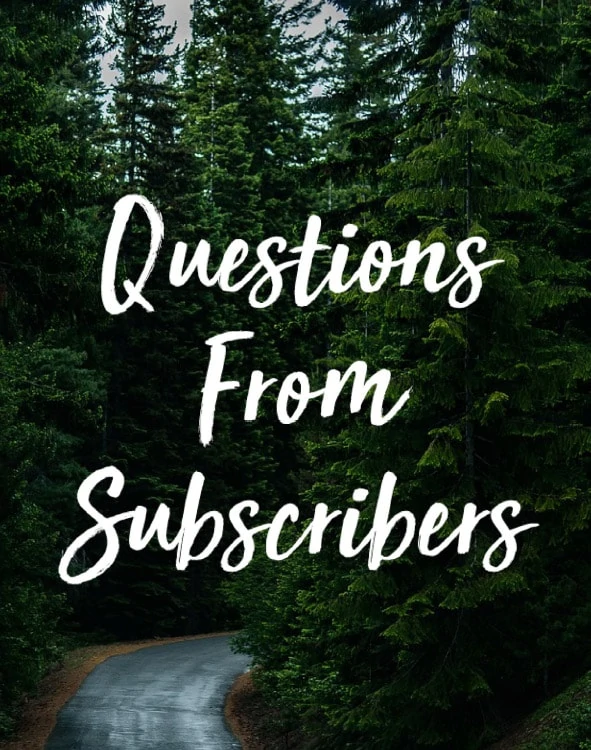 Is there a topic that you'd like me to cover in an upcoming newsletter or video? Please don't hesitate to email suggestions or questions to info@wayoflifedogtraining.com.
Do you want to know more about transforming your relationship with your dog? Way of Life™ Dog Training is here to help.