Understanding Dogs
Coaching People
Changing Lives
A NEW WAY OF LIFE
Dog training that truly gets dogs, empowers people, and transforms dogs and people's lives.
Book a call
Regardless of whether you are…
A proud new owner of a puppy
A guardian of a dog with behavior challenges
A dog owner who knows things could be better
… take the first step towards the lifetime of freedom and adventure you've been seeking with the signature, proven framework of The Way of Life™ Method.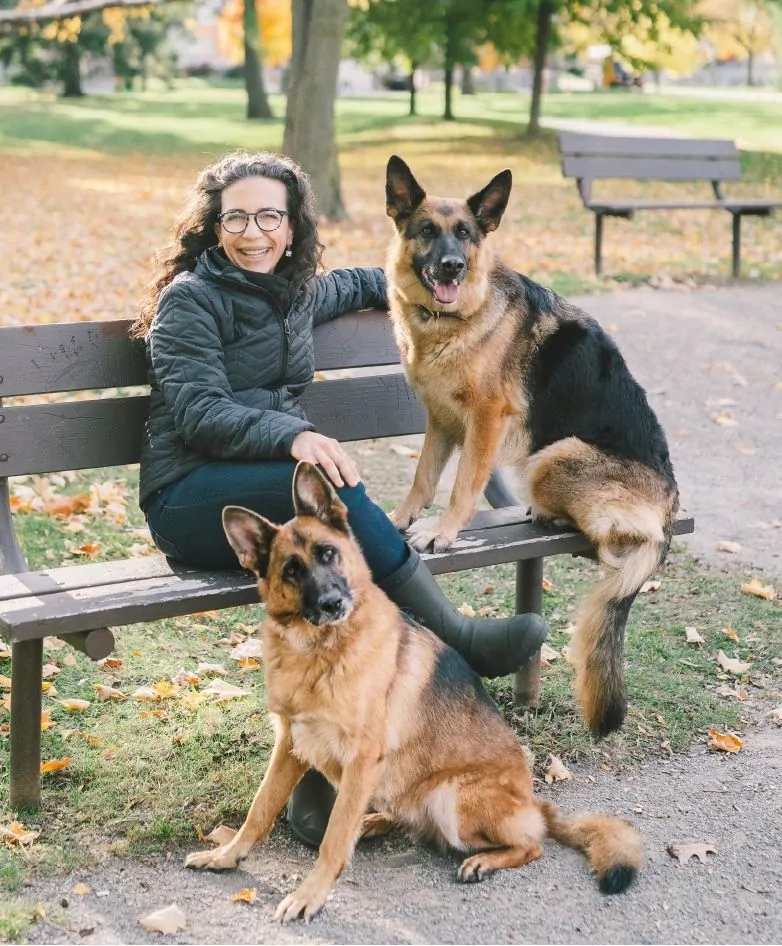 The Way of Life™ Dog Training Method
THE METHOD
Drawing on nearly two decades of experience, dog trainer and relationship coach Souha Ezzedeen has developed the Way of Life™ Method to empower you to lead a life of greater ease and deeper bonds with your dogs, no matter their age or life experience.
This radical and intuitive new approach is geared to dog owners who are willing to rise to the task and develop a deeper understanding of who their dogs are at their core.
It is a method for guardians who know that their dogs' behavioral issues can be overcome. At the same time, Way of Life students want to go beyond solving problems and focus on raising dogs who can thrive and enjoy in a lifetime of true freedom and unconditional adventure.
Learn more
Areas of Canine Expertise
All Breeds & Backgrounds
Puppies
Adults
Sporting Dogs
Rescue and Shelter Dogs
Rehomed Dogs
Breeding Dogs
All Canine Behavioral Issues
Anxiety
Reactivity
Resource Guarding
Separation Anxiety
Fearfulness
Car Sickness
Aggression
Escapism
Sound Sensitivities
Phobias
Multi-Dog Conflicts
A Range Of Services
In-Person Coaching & Training
Coaching & Training Packages
Single Coaching Sessions
Group Seminars

Virtual Coaching & Training
Virtual Coaching Packages
Online Coaching Sessions
Group Webinars
In-Person Dog Training Service Areas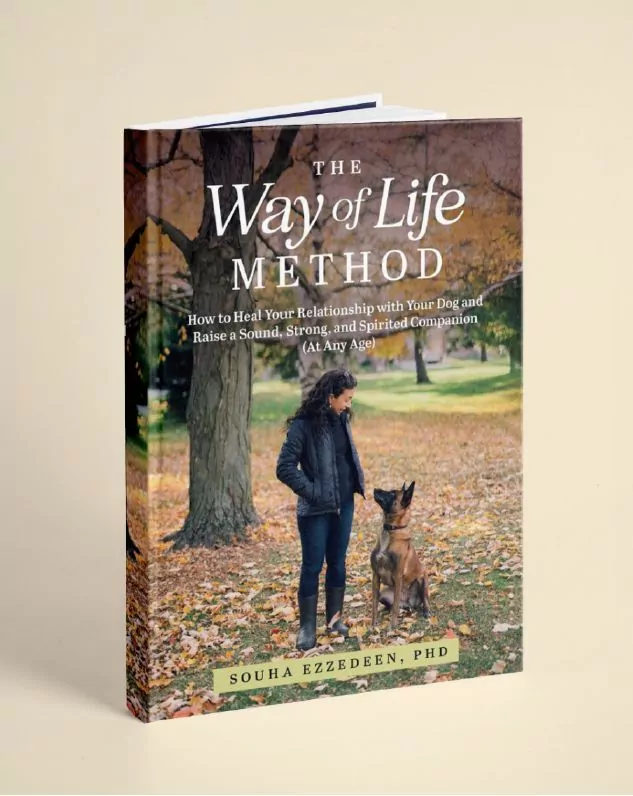 The Way of Life Method:
How to Heal Your Relationship with Your Dog and Raise a Sound, Strong, and Spirited Companion (At Any Age)
THE BOOK
Even the most loved dog can drive their owner crazy with behavior issues. Getting to the root of your dog's problem behavior starts with looking at your way of life.
Drawing on almost two decades of experience dealing with common canine behavioral issues, dog trainer and relationship coach Souha Ezzedeen sees these issues as symptoms of relationship trouble. In The Way of Life Method, she offers a unique and revolutionary framework for rearing dogs and helping them recover from behavior issues kindly and permanently.
Get the book
What Clients Say About Us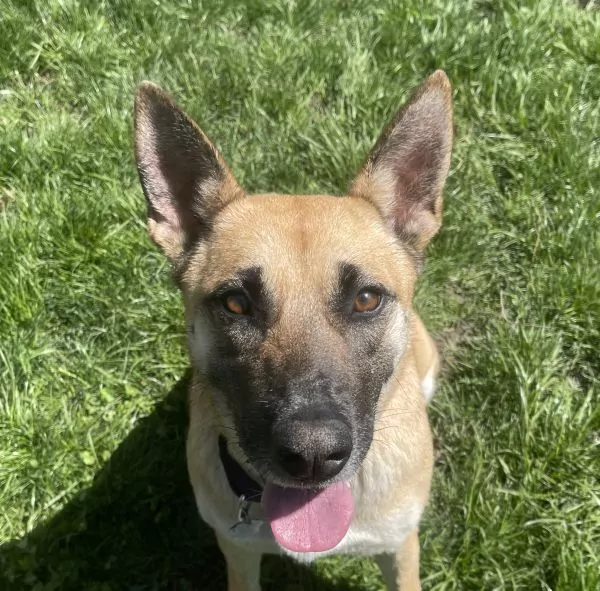 If you dream of a better relationship between you and your dog, read The Way of Life Method. It will revolutionize how you think about your dog and yourself. By going deep to the root cause of behaviour issues, then giving a step-by-step progression to resolution, this book will lead you both to a place of understanding, respect, and joy: the bond you always wanted.
Cathy C. (Etobicoke, ON)
Rescue Dog Owner and Foster Parent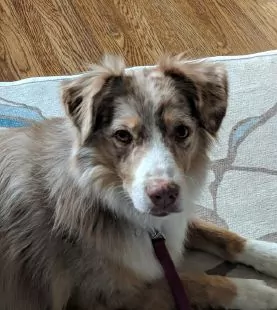 Having owned rescue dogs all my life, I consider myself a fairly proficient dog owner but I wish I had known the wisdom shared by The Way of Life Method. After reading this book, I feel incredibly empowered to build a solid relationship with my newest challenge, a 10-year-old mini Aussie who came to me with many issues. Whether you are a seasoned dog owner, a new dog owner, or simply an animal lover, read this book. You will learn so much. It is a fascinating read, full of the author's firsthand experiences with dogs and plenty of scientific backing.
~ Judi B. (Markham, ON)
Experienced Rescue Dog Owner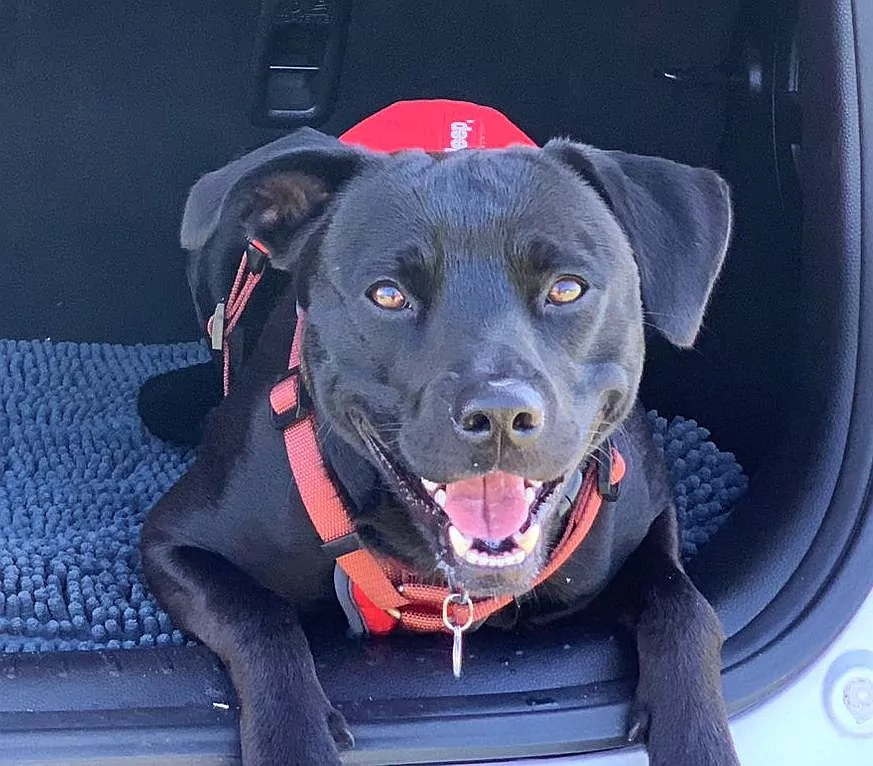 The conventional ideas of dog training are exclusively focused on reinforcing and modifying behavior, and they are quick to label a dog's behavior as characteristics of its personality, breed, or past experience. This book takes the dog out of the behaviorist petri dish and challenges people to build a relationship with their dog in a way that aligns with a dog's nature and instincts. The result is that you no longer have to teach the dog what to do or not to do, the dog just knows.
~ Annalise B. (Ocala, FL)
Rescue Dog Owner and Dog Sport Competitor