Spring is around the corner but winter hasn't left entirely just yet. In many ways, decompressing dogs resembles the change of seasons. It ebbs. It flows. It takes time and a little patience.

It's great to hear more trainers out there talk about decompression, yet too few mention the essential role of crating in this process. The controversy around crating is unfortunate, as correct and conscious crating yields benefits that simply cannot be obtained otherwise (see this season's infographic, 15 Benefits of Crating, for a summary). Crating is a vital part of rearing for stability, bond, and ultimately towards the dog's autonomy and capacity to choose wisely.

Here at Way of Life™ HQ, we're patiently weathering the pandemic, finding ways of keeping the dogs stimulated during a long winter in lockdown. Mercifully, spring is but a whisper away.

I deeply appreciate you and the time you take to read these newsletters. I hope you enjoy them as much as I take pleasure in writing them. Please feel free to reply to this email with any thoughts or questions.

I wish you and yours a beautiful spring and look forward to being in touch again soon!
Warmly,
~ Souha
This Season's Infographic: 15 Benefits Of Crating

Reflecting On Our Bond
Respected teacher and mentor Sam Malatesta is known to say:
"The crate is preparation for life."
I have witnessed and experienced firsthand just how true that is, and yet I frequently encounter dog owners and folks in the dog training press who are anti-crate – too many if you ask me.
If you're among those who are uncomfortable with the idea of crating dogs, I hope this newsletter persuades you otherwise.
Crating critics think crates stress dogs and cause physical problems, as if crates don't come in all shapes and sizes and owners aren't still responsible for their dogs' health, welfare, and fitness. Critics also associate crates with problem behaviours when it is the lack of foundations provided by sensible crating that is often to blame.
Some go as far as to suggest that crating was invented to justify the laziness of those who can't be bothered supervising their dogs and to excuse the neglect of busy people (you know, those who have to work to make a living!).
I understand that crates can conjure images of captivity, puppy mills, shelters, and other difficult situations that we wouldn't want our dogs to be in. Yet in and of itself, the crate is a neutral object. It is what we make of it.
Countless times, I've witnessed the benefits of crating dogs consciously and correctly, as part of a larger plan to impart lifelong foundations of stability, maturity, and bond. Because of that, I include crating in my coaching, teaching my clients how to ground their dogs and prepare them for life.


For this season's pro tip, I identify and respond to five common errors that people tend to make when crating their dogs:
Error #1: Crating only at night or when away from home. You actually want your dog to be accustomed to being crated day or night, and whether you're in or out of the house. Therefore, establish a daily schedule that involves crating, exercise, play, socializing, and downtime. Stick to it as best as you can, especially in the early stages.
Error #2: Crating only when you need to. Even the most ardent critics of crating recognize its importance in situations such as being at the groomer's or hospitalized. However, they fail to see the unfairness involved in asking a dog to crate in an unusual and potentially stressful situation without already being routinely accustomed to it.
Error #3: Crating in a busy area of the house. Crating the dog in the middle of the action is another common mistake. Instead, work with the space you have to identify or create crating locations that are as calm as possible, so that the dog will be less stimulated and more likely to settle.
Error #4: Crating with the door open. This is supposedly to help dogs adjust to the crate "gradually" – well intentioned yet detrimental to puppies and young dogs that end up getting into all sorts of trouble while supposedly acclimating to the crate. Pressuring dogs with a level of autonomy they're not yet able to handle confuses them and frustrates us.
Error #5: Using a large room or X-pen as a crate. Confining dogs in one big space, room, or X-pen is not the same as crating. Large spaces are not conducive to calmness like a properly sized crate is. Again, we have dogs being given freedom prematurely because we're afraid to ask them to stay still and sleep for a few hours.
We need solitude, because when we're alone, we're free from obligations, we don't need to put on a show, and we can hear our own thoughts.
~ Tamim Ansary
Ask Way of Life™ Dog Training
Q: Our newly adopted dog spent some time in foster care. When we asked about crating, the foster parents informed us that they'd attempted to crate him but then stopped because he apparently "freaked out." Was that the right thing to do and what should we do now?
A: I will assume that by "freaking out" they were referring to protest behaviours such as barking, whining, scratching, and attempting to get out – behaviours that are very common when dogs are crated for the first time by people they don't know. This is especially true of rescue/shelter dogs whose trust in humanity has been shaken.
The response of the foster parents is all too common. It reflects the bad press about crating as well as the tendency in the dog training world to focus on surface behaviour at the expense of root causes. We're quick to think that the dog barking in the crate must mean he's terrified, traumatized, and needs out at once.
In reality, the initial resistance to the crate has less to do with the crate and more to do with the present relationship between dog and human. The dog's resistance is a legitimate questioning of the human's right to crate the dog, since there is no relationship to speak of.
Crating requires that the dogs trust the humans doing the crating and this just doesn't happen overnight. Before we jump to conclusions about why dogs are barking when crated in the early stages, going as far as to label them with "confinement anxiety," let's understand the dynamic underlying this process and remember that riding out this initial resistance is an essential part of decompression.
How do we deal with this resistance? By staying the course and working diligently on our bond, knowing that becoming trustworthy in the dog's eyes can take time. We carry ourselves with confidence, stick to our schedule, and ignore the whining and whimpering. This only adds to our credibility and actually speeds dogs' acceptance of us crating them. As our relationship improves, so too will the dog's behaviour – whether in or out the crate.

If you give all of this a serious try and continue to experience challenges with crating, please don't hesitate to get in touch with us.
Thank you for your excellent questions – please keep them coming!
Seasonal Suggestions
Pearly Whites For Pets
With February being Pet Dental Health Month, I booked my oldest girl Kizzy for a teeth cleaning at Pearly Whites for Pets. Founded in 2012, PWFP helps owners access thorough and affordable dental grooming. Treatments are cosmetic rather than medical and aren't a substitute for regular veterinary dental care. As these cleanings are done without anesthesia, the team at PWFP have become experts at keeping dogs comfortable and still for their treatment. They take their time and build trust, with the assistance of background music and essential oils. Aiming to deliver their services "safely with compassion, expertise, and integrity," PWFP's teeth cleanings can be accessed at service locations throughout Toronto and the GTA.
To book your appointment, please email: info@pearlywhitesforpets.com
Dog Paddle K9 Aquatics & Conditioning Centre
Since last fall, Bruna and I have been regulars at Dog Paddle K9 Aquatics & Conditioning Centre, a sister company to K9 Indoor Splash Pool, which was featured in our Winter 2020 newsletter. As Bruna was diagnosed with lumbosacral disk disease, we sought Dog Paddle's help and they have been instrumental in Bruna's healing. Indeed, they offer an impressive range of therapies intended to optimize wellbeing, prevent and treat injuries, and address all kinds of ailments associated with illness or old age. These include, among others, hydrotherapy, massage, chiropractic, laser, strength training, and kinesiology taping. Clients will also find a retail store on site as well as access to various mobility aids such as dog wheels and ramps.
To book your appointment, please email: dogpaddlek9aquatics@gmail.com
Snuffle Matts for Dogs & Cats
I'd heard of snuffle mats but had never gotten around to trying them, so when a friend announced a sale of her beautiful homemade mats as part of a fundrai­ser, I went ahead and ordered a few. I was pleasantly surprised to see how much the dogs enjoy the olfactory workout, especially on those cold days when our outings are a little shorter. Snuffle mats come in many shapes and sizes and are easy to make at home with lots of great DIY videos online. You can also support small businesses and local artisans by ordering from sites like Etsy. Last but certainly not least, our feline friends seem to enjoy them too!
If you'd like one of my friend Lena's fabulous mats, please email her at: marlena.riddell@gmail.com
Paws For the Camera
Meet client Toby the Corgi. This pintsized guy with a big personality came to us for severe resource guarding and owner-directed aggression, and has given all of us a run for our money. Throughout our work together, Toby's owners have demonstrated remarkable courage and commitment, resulting in solid relationship improvements. As is sometimes the case with behavioural issues, there have been setbacks. Although frustrating, ups and downs are a normal part of the process. With the easing of lockdown restrictions and spring around the corner, we remain optimistic and look forward to resuming our training.
Correction
Apologies for providing the wrong e-mail address for the Indoor K9 Splash Pool in the Winter 2020 newsletter. The correct address is: bookingsatk9splashpool@gmail.com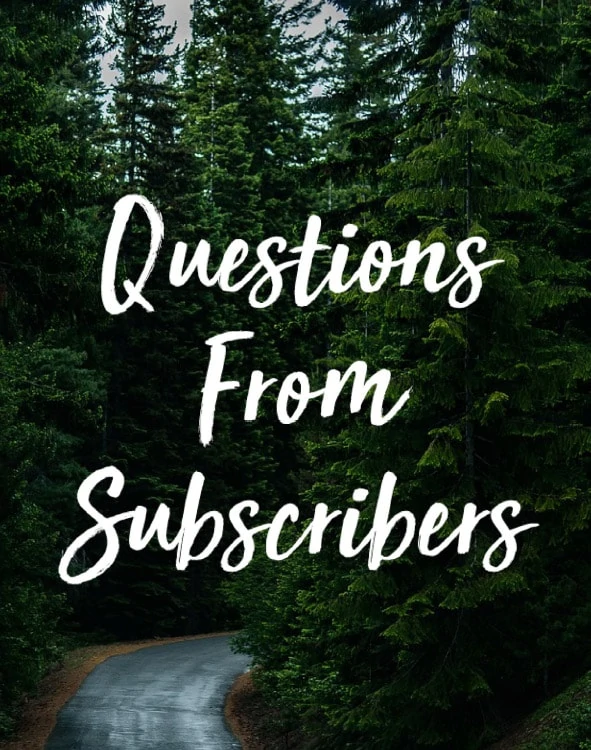 Is there a topic that you'd like me to cover in an upcoming newsletter or video? Please don't hesitate to email suggestions or questions to info@wayoflifedogtraining.com.
Do you want to know more about transforming your relationship with your dog? Way of Life™ Dog Training is here to help.