When the temperatures rise and the trails dry, we know it's time to grab our hiking gear and make our way to the woods. In my mind, few experiences beat that of hiking with our canines.
This issue explores hiking as one of the best means of exercise and gradual socialization. Trails come in varying levels of difficulty to suit the human and dog's physical ability. The wide spaces afford room for distancing, before that was even a thing.
Hiking is stimulating, bonding, and healing because it takes us both, human and dog, home to our wild roots. To our untamed selves. Much of what I've learned about healing dogs has been about letting them be dogs again, and there's nothing quite like a hike to aid in that.
May this newsletter inspire you to embark on new journeys with your canines this season. Please reply with any thoughts or questions, and do share your adventures!
I wish you and yours a sweet summer and look forward to connecting again soon!
Warmly,
~ Souha
This Season's Infographic: Benefits Of Hiking With Dogs

Reflecting On Our Bond
In this season's reflection, I'd like you to consider for a moment the range of behavioural issues that dogs can exhibit – pulling, resource guarding, chasing after moving objects, aggression, etc. – and I'd like for you to ponder a different way of interpreting such behaviours. Specifically, we begin to have problems with our dogs when we treat them as the pets we want, rather than the dogs they are.
"Pet" and "Dog" are not the same thing. A "pet" is something that the dog learns to become but that's not what it was at birth. The dog was born "dog" – animal, canine, predator – and that predator often surfaces when too much of what we do with our dogs runs counter to their essential nature.
When we hand-feed dogs, touch them while they're eating, take their food bowls away from them, with the goal of making them better pets, they eventually remind us of their predatory nature and begin guarding their food.
When we "socialize" dogs in extreme contexts such as daycares, playgroups, and dog parks, with the goal of making them like everyone and everything, sooner or later they manifest fight or flight reactions, again turning wild on us. Blasted with media messages that we ought to be socializing in such fast and furious ways, we think we're acting in the dog's best interest.
When we unload our emotions and feelings onto them, and at the same time worry about them and coddle them, we make them lose touch with who they really are. That is how anxiety kicks in, as it reflects a dog's sense of disconnection from its fundamental canine nature.
Look at your dog carefully and objectively. Think about the range of behaviours you've seen your dog display – from barking at strangers and shaking toys, to licking your face and curling up next to you. Where do you see the pet? Now, where do you see the predator?
If you happen to be dealing with a behavioural issue, what is it? Can you reflect on how it began and might have resulted from having overlooked the dog's fundamental identity as a canine? Remember I'm here to have that conversation with you and coach you through a way out.
Pro Tip
Managing Trail Encounters
In the early going with a new dog, it goes without saying that the dog should be leashed up. No discussion. In these early stages as well, socialization takes place primarily between handler and dog. Socialization with other people/animals is understood to mean ignoring other people/animals and focusing on the handler. There are times, however, where avoiding contact with people and their dogs might be difficult. Hiking trails can get busy and people/dogs can show up unexpectedly. Here are three strategies for mitigating potentially stressful trail encounters:
Strategy #1 – Avoid entirely.
This is my preferred method with a new dog, where I'm trying to keep as much distance between my dog and other people and their dogs. To the extent possible, I'll get off trail, circle around, or take a different fork on the trail.
Strategy #2: Step aside.
Sometimes, we have no choice but to come into closer contact with people on the trail. In that case, I'll step aside and let the group pass. I handle any reactivity or fear in my dog constructively, keeping her focused on me verbally and using food to reward her focus. Depending on the situation, I might greet the passers-by briefly or ignore them entirely, expressing non-verbally our unavailability to interact. At the same time, I'm modelling a let's-ignore-things stance to my dog.
Strategy #3: Walk through.
In this scenario, we have a budding bond with our dog that allows us to walk through a group in close quarters. As we approach the incoming group, I hold my dog closely and firmly, keeping my hand close to the collar while maintaining as loose a leash as possible. My stance indicates that we need to walk through swiftly and that we're not interested in lingering. If I have a light enough dog, I might consider lifting and carrying the dog a few steps through the group.
Before you even embark on a hike, consider these potential situations and whether hiking with your relatively new dog is even a good idea at this point. Think objectively about your own handling capacity, your dog's current attitude, and the safety of your dog, yourself, and the public. Bottom line: With a new dog on our hands, our aim is to imprint nothing but good experiences!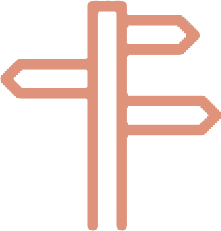 "Thousands of tired, nerve-shaken, over-civilized people are beginning to find out that going to the mountains is going home; that wildness is a necessity."
~ John Muir
(19th century Scottish-American naturalist, author, and early conservationist)
Ask Way of Life™ Dog Training
Q: We have a two-year old Corgi named Lola. We've had her since she was 8 weeks old and she is a very sweet girl. We took her to a couple of group training classes when she was a puppy, and for the rest of her years I personally trained her. From 6 months old she went to daycares a lot, and the caretakers always said she's very good with other dogs and plays hard with them. Last year, we still took Lola to daycares at least twice a week up until November.
About a month ago, we decided to take her to dog parks more often on the weekends because we felt like she was only getting walks and play at home during the week. That is when her dog-on-dog aggression started to show up. She would snarl and try to bite any dog who approached her. Even if these other dogs that came over are very gentle and calm, Lola would still snap at them. We would pull her away and calm her down then try again, but she would still snap at others. But there are also instances where she played fine with other dogs, chasing them around the field.
The behaviour also started showing up during her walks when she would see other dogs. Even after calming her down, she would just suddenly snap at another dog that was just greeting her. We are worried about this behaviour and want to ask if there is anything wrong with her sudden change.
A: The simple answer to your question is that the methods that you're using to supposedly "socialize" Lola are backfiring. I'm sensitive to the fact that you and many others are doing the best you can with your dogs based on messages you've received about socialization. I was once in that same situation and I'm here to tell you that there's isn't anything wrong with Lola but there's everything wrong with these methods.
Puppy playgroups, dog parks, and doggy daycares where a bunch of dogs run around supposedly "playing" are based on a flawed understanding of a dog's true nature. Nice as they sound, they completely ignore the fact that the dog is canine, a predator that is at best suspicious and selective in its social dealings. The folks who frequent these places cannot be entirely blamed, however, as there have been many so-called experts who have relentlessly advocated for these extreme kinds of socialization and are therefore responsible for the predicament of many dogs like Lola.
In my view, socialization is about raising dogs to become capable of ignoring all kinds of potential stressors and dealing constructively with all kinds of stimuli. It is not about being okay with being touched by everybody. It is not about playing "nicely" or "politely" with everyone, especially in places such as dog parks and daycares. And yet too often dogs that refuse to participate in such unnatural patterns of canine interaction end up failing daycare "assessments" or becoming pariahs at the dog park.
It's unfortunate that these practices have become so commonplace that they're now a part of the culture. That's why I tell my clients to not feel bad for having fallen for the hype, gone all out taking their dogs to such places, and then felt awful that their dog didn't take well to the situation. At the same time, I ask them to observe the consequences objectively and see how these practices have in fact damaged not only the dog's sociability but also its very bond with its human.
Your way out of this rising aggression towards dogs is that you surrender your expectation that dogs need to like any and all dogs. Cancel the extreme kinds of social interactions that brought you here; all they did was stress Lola and put her on the defensive. Keep her away from close contact with dogs for the next while and ignore any outbursts at other dogs on your walks. We should not correct dogs for tendencies we instilled in them, albeit unintentionally.
Instead, take the time to rebuild trust, as any aggression is a sure sign of a deficit in that department. Connect with friends who have sound dogs and teach Lola to hang out with you, with these dogs at a distance, without interactions first and then gradually see if she might be open to engaging. If not, that is okay too. Please do not judge her or be embarrassed by her, as her behaviour is a direct result of harmful patterns of socialization. Now is the time to take off the pressure and begin healing your bond.

Thank you for your excellent questions – please keep them coming!
Seasonal Suggestions

Dr. Ian Buffett DVM
As a long-time patient and student of the late Dr. Sharon Kopinak, I've come to seek holistic remedies to treat my dogs whenever possible. When Bruna was diagnosed with lumbosacral disc disease, I knew that acupuncture was going to be one of the modalities to help us. I was glad to be introduced to Dr. Ian Buffett who not only knew Dr. Kopinak, but like her, was trained in Western medicine at the University of Guelph, and then eventually integrated holistic approaches into his practice. After many years in a traditional vet clinic, Dr. Buffett has recently focused almost entirely on mobile acupuncture and chiropractic, finding it tremendously rewarding to treat animals in the comfort of their space. He says in-home treatment can make all the difference in the effectiveness of energy-driven modalities such as acupuncture, enhancing its benefits. These include, among others, improved mobility and blood flow, deeper relaxation, and overall wellbeing. Whether you're dealing with an arthritic senior or a youngster who's a little stiff after your last hike, see if an in-home visit with Dr. Buffett can help you.
To speak with Dr. Buffet about your canine, please call: (416) 281-0852
Crumps' Naturals
Given the emphasis on food drive and food rewards in establishing healthy relationship foundations, clients sometimes ask if I recommend a particular brand of treats. I'll often suggest Crumps' Naturals, a family business born and based here in Ontario. The team at Crumps' pride themselves on producing dog and cat treats that are minimally processed, use limited farm-fresh ingredients, and without additives, preservatives, or artificial colours. For training treats, my favourites are the one-ingredient chicken or beef semi-moist Trainers. For dogs with delicate guts, the dried chicken bits work well and also come in mini sizes for smaller dogs. For a particularly satisfying treat, try the crunchy Chic or Salmon Snaps. For a healthy dental chew, check out the Plaque Busters made from crushed oyster shells and available in several flavours.
Ruffwear Performance Dog Gear
The very first martingale collar I bought was the Ruffwear Chain Reaction and ever since, I've been a fan of this outdoorsy and environmentally conscious company. Since its inception, Ruffwear has been dedicated to supporting dogs in various outdoor activities such as swimming, hiking, and trail running. They offer a range of performance gear for dogs, including collars and harnesses, leashes and lifejackets, backpacks and booties, toys and bowls, as well as clothing, hats, and bags for the human end of the leash. Personally, I'm a fan of their dog backpacks, harnesses, and the martingale. Worth noting are Ruffwear's support of working dogs such as guide and avalanche dogs and their Ruff Adventure Dog (RAD) program, which connects high-energy shelter dogs with active and sporty adopters.
Find out more about the RAD Program here:
https://ruffwear.com/pages/rad-adoption-program
Paws For the Camera
I absolutely love this picture of my girls Bruna and Nejra, taken by a good friend of ours last summer at Crawford Lake – one of many beautiful hiking destinations along the Niagara Escarpment. The other sites are Rattlesnake Point, Hilton Falls, Mount Nemo, Robert Edmondson, Mountsberg, Kelso, and Glen Eden. Find out more at Conservation Halton and see which trails to add to your summer hiking plans. Check beforehand for closures or if you need to book your visit.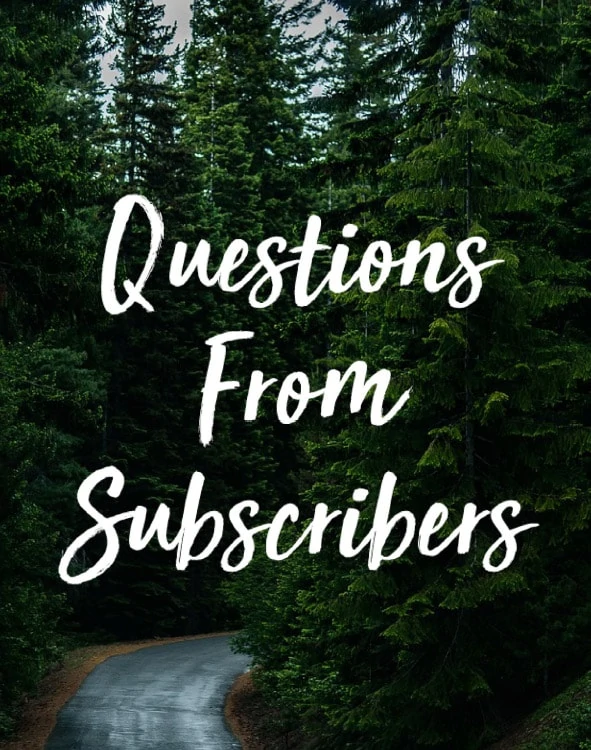 Is there a topic that you'd like me to cover in an upcoming newsletter or video? Please don't hesitate to email suggestions or questions to info@wayoflifedogtraining.com.
Do you want to know more about transforming your relationship with your dog? Way of Life™ Dog Training is here to help.