There's no feeling quite like that of adopting a dog from a rescue or shelter. Some of us are old hands at it. Others would love to adopt but aren't sure they "have what it takes." Regardless of where you're at, this issue of the newsletter is for you.
As shown in this season's infographic, there are many reasons to rescue. However, whether we're adopting from a shelter or acquiring from a breeder, the dog's way of life will have a profound effect on how things turn out.
Provided you choose the right rescue dog and transition it into your life gradually, there's no reason you too can't save a life and enjoy an extraordinarily rewarding experience. In my view, the key to success is beginning with a proper decompression period.
Decompression is an essential foundation stage that few know about, much less apply. My Winter 2020 and Fall 2020 newsletters describe decompression in detail and I urge you to check them out before making such an important decision.
Sadly, despite the waves of adoptions from shelters during the pandemic, there are still many dogs looking for a home. Many are there because people have moved, passed away, or are simply no longer able to care for them. Others were adopted by people who lacked the skills to handle them, or who didn't plan ahead for a time when they'd be called back to the workplace.
Ending up in the rescue system can take its toll on even hardy, resilient, and easygoing dogs. That's why I devote this season's Pro Tip to fostering. Shelter and rescue organizations, with their legions of volunteers, have a role to play in not only housing dogs between homes, but also in helping their recovery and adoptability.
As we enter the season of renewal, I'd like to take a moment to congratulate my seasoned Way of Life™ students, some of whom have rescues, for their tremendous progress. They've put in the time, learned hard lessons, and celebrated milestones. Now they're seeing the blossoming of a real bond with their dogs—one that took time to form but is here to stay.
It's also time for some spring cleaning. I hope the grooming and sanitizing products featured in the seasonal suggestions come in handy during this longed for, yet mucky, season.
Till we meet again, we wish you and yours a splendid spring!
Cheers,
~ Souha
This Season's Infographic: Many Good Reasons To Rescue
Rescue Dogs In Numbers: Canada And The U.S.

Reflecting On Our Bond
Not all dogs in the rescue and shelter system have endured abuse and neglect, but there's no question that some have a difficult past. That trauma can be compounded by a potentially stressful stay in the shelter or being fostered by someone whose heart is in the right place but isn't savvy about handling such dogs. Often, this results in behavioural issues of all kinds, including anxiety, extreme timidity, and reactivity.
There are many who adopt traumatized animals to "give them a good home." Yet sadly, the rescuers themselves may fail at truly leaving the dog's past behind. Too often, we hear rescuers rehashing the dog's history, the neglect it endured, the hurt it suffered. Both human and dog are trapped in trauma. Moreover, these owners genuinely think that loving the dog means accepting its inherited dysfunctions. They look for sympathy, at the very least tolerance, for those problematic behaviours on the grounds that the dog is a rescue.
In this reflection, I invite you to leave the past behind. I promise you that dogs can move on like nobody's business. I've experienced that firsthand time and again and witnessed it with friends, associates, and clients. But these dogs need to know they have permission from us to turn the page. I mean, why are we saying that we've rescued the dog, if we're not leaving the past behind? As my coach and good friend Jan Hill, founder of Spirit Hill Farm Sanctuary, said to me recently:
"We rescue because we believe in change."
Rescuing doesn't just mean we pulled the dog out of the shelter and spared it from a premature and undeserved euthanasia. Rescuing is also not an excuse to avoid working on whatever behavioural issues the dog's background created. Dogs can change and adapt; it's one of their greatest strengths. And just as adversity can set them back, a true bond and sound way of life can restore them to their real selves.
The work isn't complete until that dog is healed of most of its past. To heal that past, we cannot dwell in it. That is our mission as rescuers.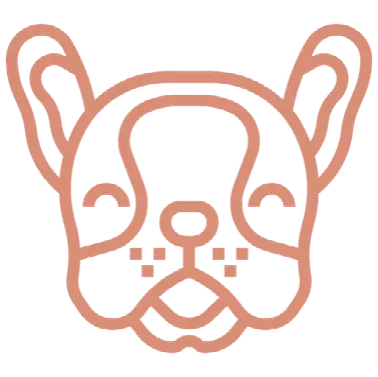 Pro Tip
Foster Rescue Dogs Like a Boss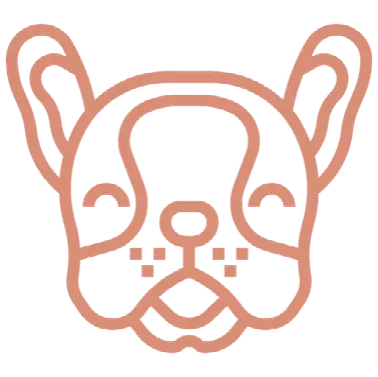 If you are new to rescuing and aren't sure about where to start, fostering is an excellent way of gaining experience. With fostering, you make a temporary as opposed to lifetime commitment, while being supported logistically, materially, and financially by the rescue organization. People foster all kinds of animals in a variety of circumstances. The commitment may be brief, or more lengthy, if the dog requires help with behavioural issues to become adoptable or if we are dealing with palliative or hospice fosters who will be living out their days in foster care.
Shelter and rescue organizations rely heavily on foster families. Rescues, in particular, could not do what they do without a network of foster homes. For some dogs, a stint in foster care can be a valuable transition from a life spent on the street or in a shelter, allowing them to acclimatize to a more domestic life before being adopted. The quality of care for dogs in foster will vary from one rescue to the next.
Once you start fostering, you'll soon hear about "failed fosters", a term often used when people end up keeping the dog they fostered. This is good news, of course, because the foster dog has landed a forever home. In the world of rescue, with so many homeless still, adoptions are always cause for celebration.
Yet, there is another, more insidious, kind of "failed fostering" that is widespread but seldom discussed. I'm referring to the practice of fully integrating the foster into our home, leading the poor dog to believe it's here to stay, when that isn't the case. This is what happens when we immediately introduce the dog to everyone in the household and allow it access to everything in the house—no crating, no separate scheduling, or anything of the sort. I ask you, what's the dog to think? When we treat the foster as a de facto member of the family, we have a foster dog who thinks it's staying. When we foster successfully, however, the dog knows it's moving on.
People who foster effectively feel good about their contribution and of course, they should be deeply appreciated for it. I fostered for a few years; it is deeply rewarding but also hard work. It's not at all easy to let dogs go, but it's our job to see to it that they find it easy to do so. Each time we foster, we need to ask ourselves whether we've helped the dog adjust to its new life or served it another round of heartbreak. To think the dogs will be just fine in their new home, regardless of what's happened while in foster, underestimates dogs' capacity for attachment, especially when we've given them that very permission.
To foster dogs like a boss, you need to have your foster crated for a good amount of time and exercised and stimulated on its own. The foster dog is primarily separated from the rest of the family, with only a few strategic meetings to teach it about interacting with stable people and dogs. The foster is exposed to the world in short and successful snapshots of experiences. This helps decompress and de-stress the dog, which will allow you, as the foster parent, to better understand the dog's personality and tendencies and therefore, help the rescue organization make a more informed adoption choice for that dog.
Without breaking its heart with false promises, we can show the dog that it is safe to have relationships, that people can be trusted, and that the world is an okay place. All of this steadies the dog, making it ready to bond with its real family.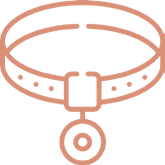 When we hear the phrase "rescue animal", we tend to think of a dog or cat being rescued by a human. But when Enzo came into my life, I learned that more often than not, the rescued animal is the human, and the rescuer usually has four legs (or sometimes three).
~ Tracey Stewart
(Author, Animal Advocate, Former Vet Tech)
Do Unto Animals: A Friendly Guide to How Animals Live, and How We Can Make Their Lives Better
Ask Way of Life™ Dog Training
Q: We've rescued in the past but lately, we've been thinking of adopting a bonded pair. We've seen a few posted on social media and wondered what advice you would offer about adopting a pair of bonded dogs?
A: This is such a good question. While adopting a bonded pair offers many advantages, there are things to keep in mind to support a truly successful adoption, one that not only benefits the pair but also the dogs as individuals.
Let's go over some of the advantages of adopting a bonded pair. For starters, two dogs are twice the fun! We have two potentially different breeds, temperaments, and personalities to love and enjoy. The two dogs are bonded, which means they can appreciate each other's company. It would also be fair to assume that they might be good with other dogs.
At the same time, two dogs can be more than twice the trouble if not adequately decompressed. When we adopt a bonded pair, we need to do what most people would never think of doing, and that is temporarily severing the bond between the dogs, with the goal of building it back on healthy foundations.
Having gone through the stress of being separated from their former owners and past existence, the two dogs will have held on to each other for dear life. This over-bonding is not entirely good for the individual dogs, and it can potentially undermine the ability of these dogs to bond with their new people and adjust to their new life.
That's why in those early stages, we need to take a pause to decompress the dogs as individuals, treating them as separate entities instead of a bonded pair. I've spoken a fair bit about decompression and what it entails (see note below). Basically, what we're doing is allowing for each dog to deal with the new situation on their own and make space to bond with their people one-on-one.
Once the individual dogs appear to have adjusted to a new, predictable routine, and are responsive to, and interested in, their new owners, they can be gradually reintroduced to their canine companion. This time, however, both will come to the relationship knowing that their primary bond is with the people and therefore, will enjoy a healthier bond with each other.

Thank you for your excellent questions – please keep them coming!
Note
To find out more about decompressing newly adopted dogs, click on the links below:
Winter 2020 Newsletter for decompression basics:
https://wayoflifedogtraining.com/seasons-greetings-2020/
Fall 2020 Newsletter for more on decompression:
https://wayoflifedogtraining.com/decompressing-dogs/
Seasonal Suggestions
HandsOn® Pet Grooming Gloves
I'll concede they look a little scary, but you and your dog are guaranteed to love the HandsOn® grooming gloves, part brushing tool and part massaging hand for a dog that's a little shy or nervous to the touch. The HandsOn® glove's non-abrasive and malleable rubber nodules gently dig into the dog's coat to brush the fur, massage muscles, stimulate circulation, and distribute oils around. It can be used wet or dry and accommodates nearly any coat variety. It also works on just about any furry animal in your critter farm.
HandsOn® gloves are latex free, hypoallergenic, and chemical and mildew resistant. The strong nylon fabric grips to the hand while providing flexibility, showing
us that our hands are the best grooming tool for our dogs – hands-down!
Retailers in Canada
Bahr Saddlery: www.bahrsaddlery.com
Horse & Hound: www.horseandhound.ca
Horse Gear Canada: www.horsegearcanada.com
Skout's Honor Pet Supply Co.
I'm often asked by clients how frequently I bathe my dogs. My answer is "as needed and when seasons change." For all things cleaning, I've become a big fan of Skout's Honor.
According to their website, their goal is to "create products that greatly improve the experience of living with and loving our pets." Their products do not include any sulfates, parabens, colors/dyes, petrolatum, or any such harmful agents. They are never tested on animals, contain no fillers, and are plant-derived, eco-friendly, and biorenewable.
Grooming items include a line of probiotic shampoos and conditioners, products for dry and itchy skin, shedding, hot spots, yeast, dandruff, and odour. With spring and fall being the worst seasons for ticks, I have their line of natural flea and tick products on my shopping list. I've also found their pet sanitizing and stain/odour removal solutions exceptionally effective.
Last but certainly not least, Skout's Honor is also in the business of doing good, having donated over ten
million meals for rescue animals in need.
Retailers in Canada
Rens Pets: https://www.renspets.com
PetValu: https://www.petvalu.ca
PetSmart: https://www.petsmart.ca
Ruff and Tumble® Bath Robes
Even though we're all looking forward to spring, there's no doubt that this season brings its own challenges, including the mud that dogs can get into and drag inside with them. In come the fantastic Ruff and Tumble® dog drying coats. These elegant bathrobes are made out of high-quality, super-absorbent, breathable, and double-thickness soft cotton. They're relatively easy to get on and off the dog, and my guys don't seem to mind wearing them. They're a great way of helping dogs dry after a bath, a swim, a romp in the snow, or a roll in some fresh spring mud.
The unique design features a long Velcro adjustable hood for drying neck and ears, an extra wide belly flap to cover the underside, and stylish trims with sturdy webbing tape to prevent fraying. The coats come in different colours and a wide range of sizes from XXXS to XL as well as sizes for specific breeds such as German Shepherds and Corgis. Ruff and Tumble® also carry drying mitts and dog bed covers. They truly seem to be "the ultimate solution for managing wet dogs."
Worldwide shipping available.
Note: My favourite place to get these locally is at our swimming place's retail store:
Indoor Dog Pool & Fitness Centre
3280 Highway 7
Pickering, ON
905/655-5577
https://k9indoorsplashpool.ca
Paws For the Camera
I'm delighted to formally introduce you to my Belgian Malinois Nejra (pronounced Near-ah).
This beauty was roaming the farmlands of Huron county when captured by local animal control. She was brought to a local shelter, found to be pregnant, and soon after gave birth to two puppies, which were quickly adopted. Nejra, on the other hand, had to wait for her turn. When I saw her posted on social media, I decided rather quickly to go get her. It wasn't anything special in the notice about her, but rather a deep knowing I felt that it was the right thing to do. At the very least, I said to myself, I'd foster her for a while and find her a home suited to her breed and temperament.
I remember feeling a little faint the first time I met those intense amber eyes of hers. They radiated intelligence but also kindness. I was smitten. Because of the upheavals in her life, she was a little insecure at the start but came around rather quickly, as she has an exceptionally solid temperament at the core. Each day with this girl has been a blast, up until last December when I noticed a rather large lump on her leg. Initial tests came back concerning and on New Year's Eve, we went into the vet's to have the mass removed and biopsied.
I'm thrilled to report that a few days later, we got the best bad news we could hope for. While the lump was cancerous, it was non-aggressive and with a low chance of recurrence. It was what oncologists call a "good tumour." Our family is ecstatic, including our clients who have come to know and love Nejra's sunny personality. We're hoping for as much time as possible with our sweet and smart rescue girl.

Don't miss our Facebook posts!
Facebook's «EdgeRank» Algorithm is hiding posts for those who aren't willing to pay for sponsored placements!
Follow these steps to keep on receiving our Posts:
Click the "Follow" or "Liked" button
Click the button with the three dots "…" on the right
Click on "Follow Settings"
Check "Favorites" to see posts higher in your News Feed
Scroll down to "Notifications" to choose the posts you wish to be notified about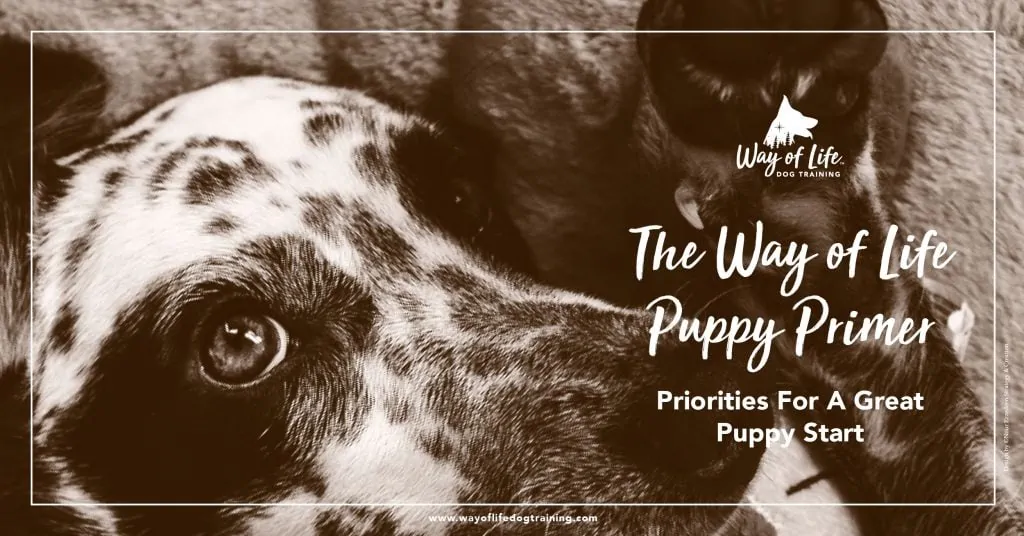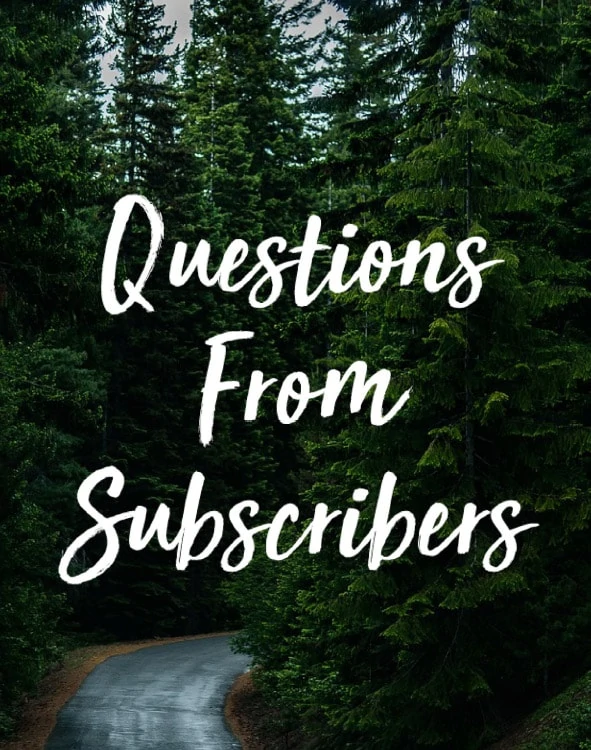 Is there a topic that you'd like me to cover in an upcoming newsletter or video? Please don't hesitate to email suggestions or questions to info@wayoflifedogtraining.com.
Do you want to know more about transforming your relationship with your dog? Way of Life™ Dog Training is here to help.