With the holiday season fast approaching, you might be reflecting on the past year and the one ahead of us. You might even be coming up with resolutions for the new year, resolutions that pertain to you or to your relationship with your dog. Perhaps it's about being more present, enjoying more hikes in nature, working harder at your sport, or taking on a new adventure with your dogs.
The theme of this newsletter is "New Year, New You." My wish for you and all of us this season is that we release our fear of becoming new and better people. When I coach my clients, we focus first on way of life, which includes our attitude, mindset, and feelings towards our dogs. Our dogs' relationship with us is arguably the most important factor in their behavior and wellbeing.
That's why I love this season's infographic so much – a word cloud of a dog handler's values and virtues. Anything we want our dog to be, we need to model. I hope you'll print it and put it where you can see it, or set it as your computer wallpaper for daily inspiration.
Similarly, this issue's Reflecting on Our Bond challenges readers who have dogs with behavioural issues to consider what it really takes to change our dogs. We need to be the ones to change, and let's welcome that, even if it's difficult at times.
Amidst the hectic holiday season, this season's Pro Tip is all about self-care – one of the areas where I personally hope to improve in 2023. The article lists 10 self-care activities that our dogs can participate in and benefit from.
In Ask Way of Life, I comment on the "Dear Abby" Q&A about dogs at a party. The post went viral and, in my opinion, not for good reason.
Seasonal recommendations include alternative rawhide chews, Tall Tails toys, and Ellen Riggs' new paranormal mystery series for dog lovers. In Paws for the Camera, I share with you the good work being done with our client Neptune, which involved a change of mindset on the part of his owners. You can also watch a video of Neptune on YouTube, where we show the work we did teaching him to appreciate being by himself and then socializing with one of my girls.
I've also posted a new Frequently Asked Questions (FAQs) section to our website. Do check it out and let me know if there are other questions I could add.
Saving for last the most exciting news – THE BOOK!!
In the previous issue of this newsletter, I mentioned the book I've been writing. I continue to make great progress with it and very much appreciate your feedback on the titles and sub-titles that resonated with you. The following titles garnered the most interest:
A Way of Life
A Dog's Way of Life
Raise Your Dog, Heal Your Dog
I'm hoping to release sometime between summer and fall, and just can't wait to get a copy into your hands!
At the same time, I acknowledge having some mixed feelings about welcoming people into my world through this book. When it comes to dogs, I do many things differently from other trainers. That said, I have tremendous confidence in the Way of Life™ approach and I'm passionate about sharing what I've learned. I know this book will change lives – human and canine! Quite simply, that is my mission.
Many of you are looking forward to some real downtime this holiday season and I share in that feeling. I wish you a wonderful break, an incredible year ahead, and a new you in the making.
Warmly,
~ Souha
This Season's Word Cloud: Dog Owner Values & Virtues

Reflecting On Our Bond
Changing For Our Dogs
Often, working with dogs with behavioural issues and coaching their people takes us to conversations about the attitude, mindset, and feelings of the humans handling the dog. There are always lessons for the humans to learn, not just the dogs.
At Way of Life™, we focus on just that before turning our attention to what may be wrong with the dog. Before passing judgments on dogs, let's look critically at their way of life.
Way of life encompasses many elements, some of which are practical and pertain to how we live with the dog on a day-to-day basis. Other aspects are psychological and have to do with the person's attitudes, expectations, and ideas. Things start to ease up for both humans and dogs when people can look at their situation a little differently. And, when we change how we look at things, those very things change.
At Way of Life™ Dog Training, our mission encompasses much more than training dogs. It's about raising dogs that are sound, strong, and spirited. When we talk about rearing and not just training, we shine the light on the people doing the raising and that can be uncomfortable at times. Yet, it's actually much easier to work on ourselves than it is to try to change others – people and dogs included.
For me personally, it wasn't always that way. Years ago, my goal was to change the dog without consideration of how I might change to improve our relationship. Short story: it didn't work very well. We made slow progress, at best. The peace I know now with my dogs was just a dream.
Through plenty of research and hands-on experience, I've come to a place in my life where I welcome changing my mind and tweaking my personality so that I have greater success with any dog, be mine or a client's. I'm the result of years of dog handling – slowly carved and chiselled by every dog and what it took to connect with them. I relish the changes in my outlook that have allowed this growth. Let's not be the people who ask our dogs to change while we remain the same.
As I see it, if my dog requires that I change in certain ways, then I'll welcome the opportunity. Experience has shown me that the need for change is not random. Dogs are messengers, delivering news of the lessons we need to learn. They are vehicles of our growth. There's a bigger picture here, a larger logic. Every change I've made to accommodate a dog's needs has helped me beyond dogs. I've found this evolution incredibly fulfilling, and I'm sure you will too.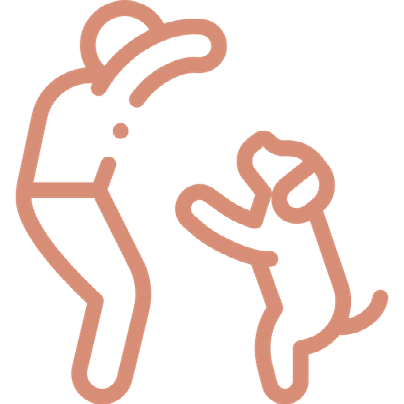 Pro Tip
10 Self-care Tips For People And Their Dogs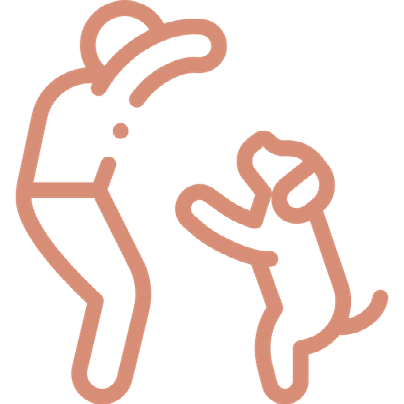 Let's face it, life is challenging. The endless juggling of work, family, community, and responsibilities towards our dogs, can leave many of us spent. The politics and economics of our time are at best anxiety-provoking and can test the most optimistic amongst us.
In all this, we have an obligation towards ourselves first, knowing that unless we're well looked after, we can't fulfill our responsibilities. We can't develop the resilience to take on the stresses of our time and the demands of a life well lived.
Writing my book alongside my many other responsibilities has been both rewarding and demanding, leaving me with little energy for the dogs who are the very inspiration for this book. Sometimes, I've had to force myself to prioritize myself, knowing it was to their benefit. Still, there are many ways to relax and involve the dogs. Here are 10 self-care tips, which your dog can also take part in, enjoy, and benefit from!
Take a Bubble Bath: Deep clean your tub, take out that fancy bath bomb, and draw yourself a warm bath. Bring your dog in and close the bathroom door. Involve your dog in the experience by allowing him to smell the salts, watch the bath bomb fizzle in the water, and hang out with you while you both relax.
Take an Earth Bath: A bath of an entirely different kind is the "earth bath," in which direct skin contact with the earth heals us physically and psychologically. Lie down on the ground with your dog at your side and absorb the earth's healing power, as you watch the sky, clouds, sun, and stars together.
Take a One-Song Break: Working from home doesn't change the fact that we're also working crazy hours. One way to break the monotony for both you and your dogs who are watching and waiting, is to get up regularly and take a one-song break with your dog, during which you can sing or dance.
Diffuse Essential Oils: Diffuse essential oils around the house, using different herbs or blends depending on the need or season. During the holidays, I have a woodsy blend I love (Woodland Walk, by Now Essential Oils). If I can enjoy the scents from the diffuser, I can only imagine what the dogs must be smelling!
Play Music: Lately, I've been conscious of playing more music, instead of just podcasts or audiobooks – music like classical, jazz, soft rock, or instrumentals that I and the dogs can enjoy. It's fascinating to see how their bodies and moods respond.
Take a Nap: When things get a little hectic and we've accumulated a few nights with less-than-optimal sleep, a power nap of a few minutes to an hour can feel very restorative, especially with one of our dogs snuggled next to us.
Follow a Guided Meditation: Meditation is the last thing that needs to be complicated. Find a comfortable position with your dog next to you, close your eyes, bring your attention to your breathing, and feel your dog join you in the meditation.
Read Feel-Good Literature Aloud: Pick a light story, a motivational book, or some poetry. Find a comfortable spot, bring your dog next to you, and read aloud to yourself and to your dog. Reading aloud helps you focus on what you're reading while having a soothing effect on your dog.
Whip Up Something Tasty: Whether baking holiday cookies or preparing your signature stew, appreciate being around food and preparing a meal. Bring your dog into your kitchen with its mat, block off the space, and enjoy this activity together, letting your dog smell and taste your ingredients and watch you work.
Make a List of Your and Your Dogs' 20 Best Qualities: Grab a pen and notepad and find a comfortable seat with your dog next to you. First, write down 20 positive things about you, including your best qualities and accomplishments. Now do the same for each one of your dogs.
Let's make this holiday season and new year a time for radical self-care, remembering that we can only be there for others if we're there for ourselves. Love of self, others, and life means prioritizing self-care.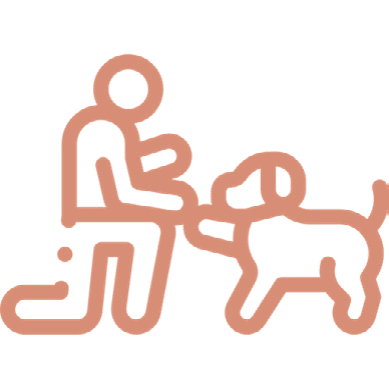 "Treat me as I am, and that I shall remain.
Treat me as I wish to be, and that I shall become."
~ Karl Schmidt
(German-Canadian Author, Photographer, and Animal Welfare Advocate)
Tiny Thoughts for Personal Transformation: change your thoughts change your life
Ask Way of Life™ Dog Training
Q: What do you think of this question posed to "Dear Abby" and her response? The post has garnered quite a bit of attention on social media and I want to know your take on it.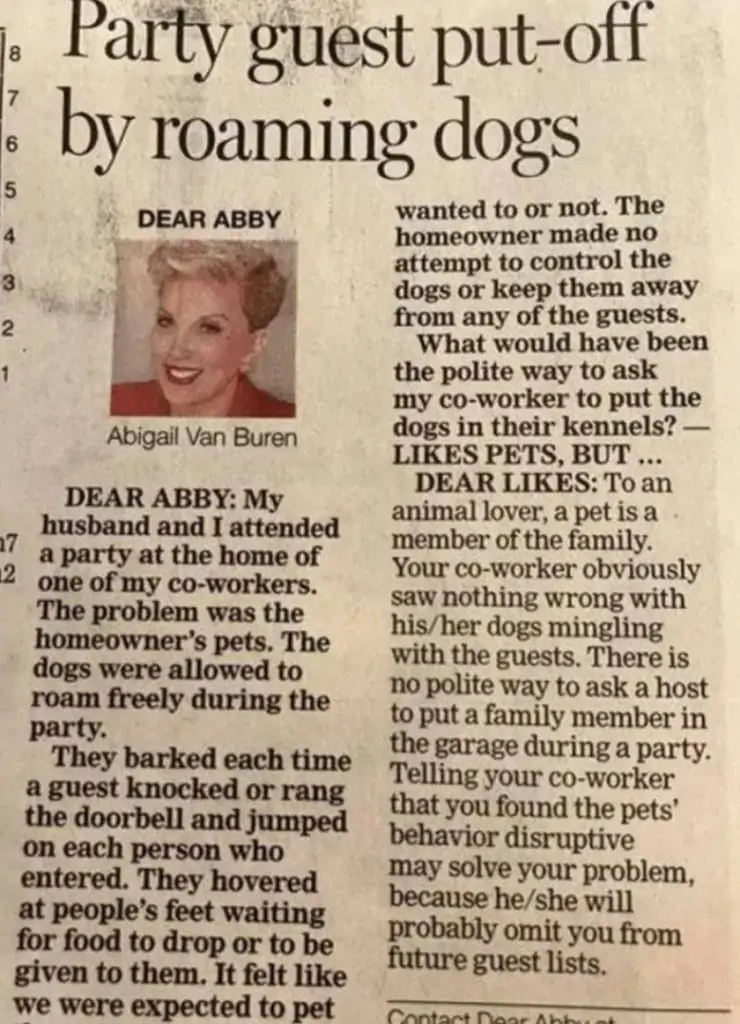 A: Thank you for asking me about this edition of "Dear Abby." I did indeed come across the post and was disappointed but not surprised by Abby's response. I was also dismayed to see how many rescue organizations forwarded the post with comments to the effect that Abby was "telling it like it is." After all, these organizations are on the frontlines on behalf of abandoned and discarded dogs, many of whom are surrendered for behavior no worse than what's described in the article.
So, let's unpack the question and its response a little more. The person writing Abby is talking about a party at a co-worker's house. I don't know about you, what you do and where you work, but for me personally a party at a co-worker's house does not exactly suggest the company of pets, much less poorly behaved ones.
The questioner reports that the dogs "barked each time a guest knocked or rang the doorbell" and "jumped on each person who entered." They also "hovered at people's feet waiting for food to drop or to be given to them." There was no effort on the part of the owner to manage the dogs and meanwhile, the guests were expected to cater to the dogs.
Abby responded that "To an animal lover, a pet is a member of the family." She went on to say that the owner saw nothing wrong with the dogs "mingling with the guests" – because that's exactly what was happening, you see. The barking, jumping, and begging for food is apparently just "mingling" with guests.
I'll be the first to say that I consider my animals members of my family, but that doesn't mean they're allowed to run over my guests and get a free pass to be rude. It's unfortunate that some people believe loving our pets means letting them run amok both inside our homes and in public.
This is a way of life for many dogs. It is clear from how much this post was shared and the comments that went along with it that many people think the dogs' behavior is okay and the response on point. Many comments were full of contempt towards the person who would dare complain about poorly behaved dogs at a co-worker's party!
Abby goes on to say that the questioner should go ahead and ask to have the dogs "put in the garage" (which was not what the questioner had suggested), because she will then have her problem solved by not being invited again.
Here's one thing I know for sure: The questioner might have her problem solved but the owner of the dogs definitely won't. As someone who deals with behavioural issues in dogs, I know that this kind of laissez-fair attitude towards the dogs inside the house does not bode well for dogs' behaviour outside the house.
People think loving dogs means letting them misbehave just like that. That loving dogs means having people subservient to them. This is the opposite of what it takes to raise sound and steady dogs. I assure you that allowing these kinds of "freedoms" does not contribute to our dogs' happiness, health, or wellbeing – quite the opposite in fact.
I call this kind of love "immature" and it produces one thing only: immature dogs with behaviour problems, many of whom end up in shelters. In my world, that's not how we show love for our family members.
We're not doing dogs any favours when we allow them to annoy or harass others. Many people have good reason to be wary around pets and it's not our place to judge their preferences. If we put them on the receiving end of misbehaviour, we may well turn them against dogs entirely.
A well-behaved dog at a party is a beautiful sight. My dogs have, on occasion, attended my holiday parties. They do not bark at or jump on guests. They do not beg for food. When I have well behaved dogs, I encourage people to be allies of my dogs. I'm helping both dogs and people when I show what's possible with dogs and what well behaved dog looks like.
I don't just have a responsibility towards my dogs but a responsibility towards my fellow human beings. I love my dogs plenty and don't require others to do the same. But I also know that when I raise well-behaved dogs, I'm more likely to inspire others to love dogs as well.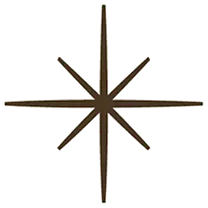 Thank you for your excellent questions – please keep them coming!
Seasonal Suggestions
Earth Animal No-Hide® Treats
Rawhide chews are dangerous for dogs and I sure hope you know that. I bring this up because they tend to be a popular holiday gift and treat for dogs and yet they're the last thing you want to be spending your money on.
These products are made with leftovers from the leather industry, undergoing processing, colouring, and preserving using toxic chemicals such as bleach, artificial flavours, food dyes, paints, toxic metals, and glues. As if these chemicals weren't toxic enough, rawhides are indigestible and pose a risk of choking, intestinal blockage, and death if not removed.
Given these concerns, I was curious about Earth Animal's No-Hide® low-fat and low-calorie rawhide alternative, made with brown rice flour, agar-agar (a plant-based gelatin derived from seaweed), organic eggs, olive oil, banana, and pineapple stems. Flavours include beef, salmon, chicken, pork, venison, and peanut butter. The chews come in thin "Stix" suitable for cats and dogs up to 15 lbs., as well as in small, medium, and large sizes.
These were a hit with my dogs and would make a nice treat for yours to enjoy while you wrap holiday gifts and finish your online shopping. You'll also like to know that 1% of Earth Animal's annual net sales go to organizations and efforts supporting "animals, people, and The Earth."
Canada Retailers
Rens Pets: www.renspets.com
Ellen Riggs' New Paranormal Series
In the Fall 2020 issue, we featured Toronto author Ellen Riggs and her Bought- The-Farm Cozy Mysteries, a delightful ongoing series of whodunits featuring HR exec-turned hobby farmer Ivy Galloway and her Border Collie rescue, Keats the canine detective. Riggs is an English lit and journalism graduate who went on to write dozens of lighthearted stories for animal lovers.
Next in the farm lineup is Deerly Departed, in which Santa calls about a reindeer problem that puts Christmas in deadly peril – unless Keats saves the day.
Lately, Riggs and her readers have been having a great time with her new paranormal cozy mysteries, the Mystic Mutt Mysteries, featuring Janelle Brighton, the reluctant pet psychic and her resurrected dachshund, Mr. Bixby. So far, the collection includes You Can't Always Get What You Haunt, Any Way, You Haunt It, and I Only Haunt to Be with You. I mean, aren't these titles just to die for – no pun intended? You might want to consider these books as gifts for the dog lovers and fiction readers on your holiday list.
To buy on Amazon:
bit.ly/3UpsyC8
See our earlier post about the Bought-the-Farm collection:
bit.ly/3OWqHnw
Tall Tails® Toys
Tall Tails®' mission is to ensure that both babies and pets enjoy the most comfortable sleep possible. To that end, they've been manufacturing blankets, beds, and cushions "that are the epitome of comfort" since 1933. Blankets include waterproof options, and beds come in burrow, doughnut, bolster, crate, and cushion varieties suited to different sleeping styles and spaces.
In addition to all things comfort, Tall Tails® carry grooming items such as towels, dog bath robes, and bathmats, travel items such as tote bags and leashes, and feeding products such as food and travel bowls. I especially like their toys, which are crafted from durable, non-toxic materials and designed for easy cleaning. There are several lines of tug toys, chew toys, fetching toys, and plush toys. They come in a variety of fabrics, such as natural leather and mesh fabrics, which provide dogs with different sensory experiences. Their unique braided toys are perfect for chewing or a good game of tug-of-war and fetch. Tall Tails® is a brand worth checking out, especially with their pledge to responsibly source their products, their commitment to independent retailers and local communities, and regular donations of their beautiful blankets to shelter and rescue organizations.
Canada Retailers
Homes Alive Pets: homesalive.ca/brands/tall-tails.html
Pet Only: www.petonly.ca/brand/tall_tails
Rens Pets: www.renspets.com
Paws For the Camera
Introducing Neptune, the mini Goldendoodle pup. As much as we enjoy helping dogs with behaviour issues of all kinds, we're thrilled when the opportunity to get a puppy started right presents itself.
Neptune's owner wanted an intelligent and athletic partner to join him in his outdoorsy life as an avid hiker and camper. Like many working from home and juggling school and work responsibilities, he also wanted a companion and family pet.
Many novice owners, as well as experienced ones, want a meaningful bond with their dog but aren't too sure how to cultivate that bond.
My client and his family initially thought raising a dog meant focusing on obedience training and teaching Neptune commands. With time, however, they've come to appreciate the difference between raising dogs to have a certain attitude versus training dogs to know obedience commands. When dogs are raised to be sound, strong, and spirited, obedience comes naturally.
My clients have also come to appreciate Neptune's energy, his motivation to work, and endless desire to play. A little intimidated at first and unsure how to handle this bundle of energy, they're now skilled at constructively channeling Neptune's drives, engaging their pup in ways that build his drive and self- esteem, tire him out, and make him think of his owners as the most wonderful humans around.
The family's understanding of the importance of channelling these perfectly natural drives is one of the reasons they're able to enjoy their puppy as much as they have. He is challenged correctly, managed thoughtfully, and related to in a healthy way. He is allowed to be a pup and is not being asked to be a grown-up before his time. Because of that, we can only look forward with certainty at the sound, strong, and spirited adult he will one day become.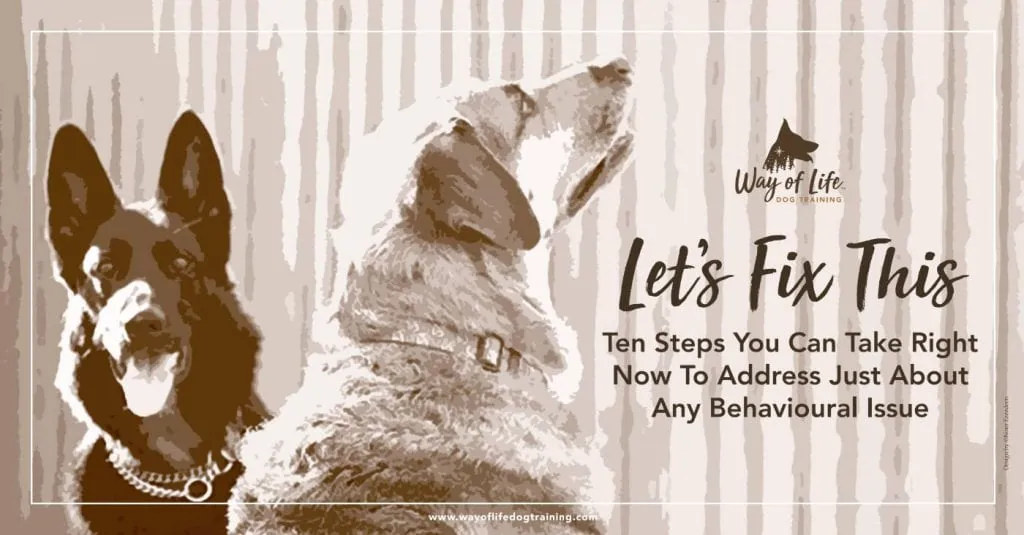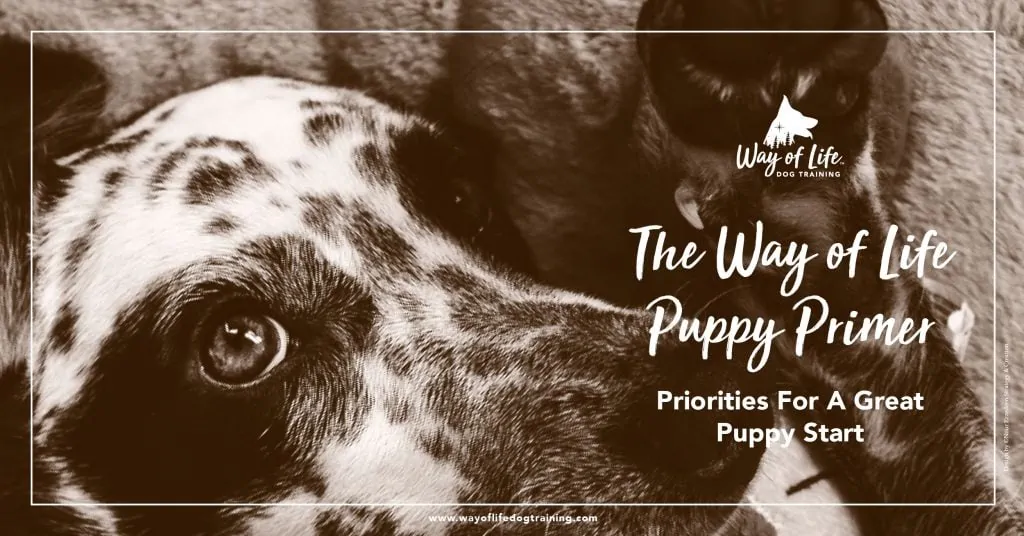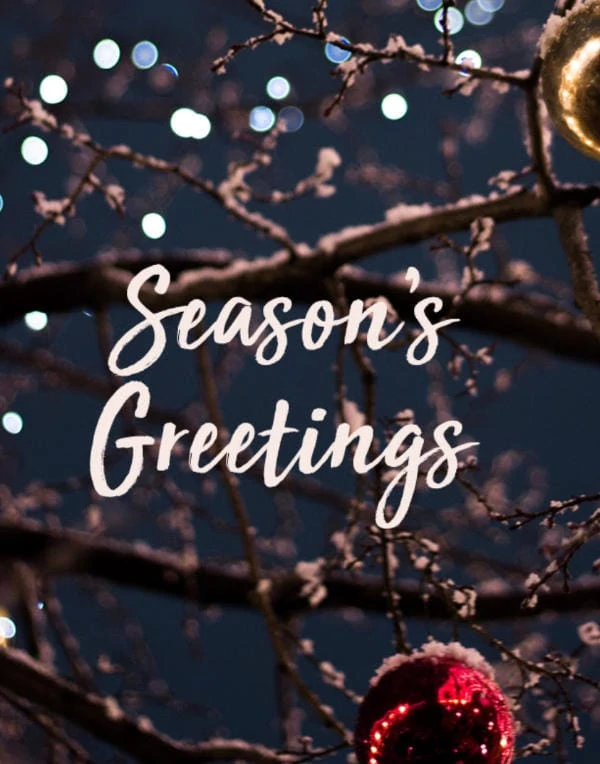 Wishing you and yours a wonderful holiday season and a fantastic new year!
Do you want to know more about transforming your relationship with your dog? Way of Life™ Dog Training is here to help.