It's a little sad to see summer go but also delightful to think of all those Fall things we enjoy. Wearing cozy autumn knits and hoodies. Taking long hikes with the hot and humid days now behind us. Curling up with a good book, a warm cup of tea, and our dogs nearby.
This fall, I also want us fixing things. I'm referring to any behaviour issues that could be manifesting in our dogs. It's doable and it's possible. I see it in my clients and students all the time. I see it each time I run into an issue with one of my own dogs. I see it each time I board my clients' dogs and get to work with them.
This summer, our client Katie, a seven-year-old puppy mill mom rescue, stayed with us for several weeks and we were thrilled with the difference we were able to make. She'd been in her new home for a couple of months but was still despondent and withdrawn. Watch her bloom in this video on YouTube and find out more about our approach in this Facebook post (you don't need to be a Facebook member to read the post or any of the posts.)
I also took some time to prepare a new reference document that I'm excited to share with you. It's called Let's Fix This: Ten Steps You Can Take Right Now to Address Just About Any Behavioural Issue. Please click on the box below to access this free document today! If you know anyone else who could benefit from it, please share this link with them.
Saving the most important news for last… I have a book in the works! This summer I focused on developing a manuscript that details the approach that's helped Katie and many other dogs and owners. It is based on the material I taught in a class I offered recently – To Raise a Dog – and details the three-stage rearing process that goes deep into the resolution of behavioural issues. I'm honoured to be working with KN Literary Arts, a fantastic literary agency that you can find out more about below under Seasonal Suggestions. I truly hope the book will make a difference in the lives of those who are struggling and those who wish to avoid the struggle altogether.
One of the challenges with any book is coming up with the right title, so I thought I'd ask you for your feedback on a few that we're considering. Please reply to this email and tell us which titles and which sub-titles in the box below resonate with you!
Speaking of feedback, it's wonderful to hear from you in emails and private messages and I can't thank you enough. It also makes a world of difference to be reviewed on social spaces. If you're pleased with any insights I've offered in this newsletter, in our coaching, or through classes you've taken with me, a Google review or Facebook review would be immensely appreciated. In fact, Facebook has only recently made it possible for the Way of Life™ page to be reviewed, a testament to our growing community.
Please don't wait to reply to this email and share whatever's troubling you. Better yet, if you feel ready to make a change, go ahead and book your free consult here. I promise you, we can fix this.
Big thanks in advance and wishing you well this fall!
Warmly,
~ Souha
Possible Titles
A Way of Life
A Dog's Way of Life
How to Raise a Dog
Living with Dogs
Raise Your Dog, Heal Your Dog
Possible Sub-Titles
A Guide for Living with Dogs
Strengthen Your Bond, End Behavior Issues, and Rebuild Healthy Relationships
Design a Way of Life That Makes Sense To Your Canine and Heals Your Issues
A Guide to Raising Sound, Strong, and Spirited Dogs at Any Age
Three Stages to a Better Way of Life for Dogs and the Humans Who Love Them
This Season's PDF: Let's Fix This

Reflecting On Our Bond
Looking Beyond Behaviour
In this season's reflection, I invite you to look a little differently at your dogs and the behavioural issues they might be exhibiting. Regardless of whether you're dealing with food aggression, possession around toys, fear of strangers, leash reactivity, or sound sensitivity, move away from the idea that these issues are inherent in the dog. In other words, these behaviours are not necessarily a true reflection of the dog.
If this is a new way of thinking for you, I completely understand. Unfortunately, these notions are built into our very culture and language, in the words and expressions we use. Consider the following:
The dog IS anxious.
The dog HAS separation anxiety.
The dog IS fearful.
The dog HAS noise phobias.
The dog IS a resource-guarder.
In common talk surrounding behavioural issues, we tend to attribute these behaviours to the dog – its background, rescue status, breed, or personality. Because we see the symptom of the problem as the problem itself, we work on "behaviour modification" – trying to change the behaviour instead of working on its root cause.
It's not that these aspects don't matter but we typically overlook the dog's way of life, and to our detriment. Unaware of just how much discretion we have over that way of life, we miss the opportunity to inspire real change in our dogs' behaviour. I know without a doubt that working on the behaviour itself, without due consideration to way of life, isn't going to fix things.
If you're having issues of any kind, your dog is not showing you its true colours. It's just not possible for dogs to be honest when they're in a conflicted relationship with the most important people in their life. Any of these so-called behavioural issues, big or small, are how a dog is manifesting its best coping ability in dealing with the situation but it's not who the dog is at its core.
Therefore, behavioural issues aren't just behavioural issues but reflect issues with way of life and the relationship it produced. They are relational issues that manifest as visible behavioural problems; therefore, we need to go beyond behaviour and behaviour modification to address these issues.
While it can take a little time, my clients eventually see how their dogs reflect their relationships and their way of life with their humans. They discover that when it comes to nurturing sound dogs and strong bonds, it boils down to how we live with this dog. Dogs' "real" training is forged in the myriad decisions we make on their behalf, each day and in each moment, so let's examine our way of life first before we label the dog.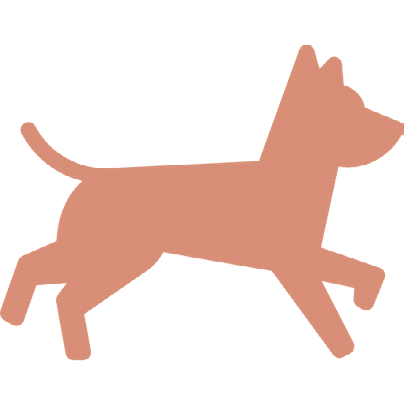 Pro Tip
Before Socialization: Learning to Be Alone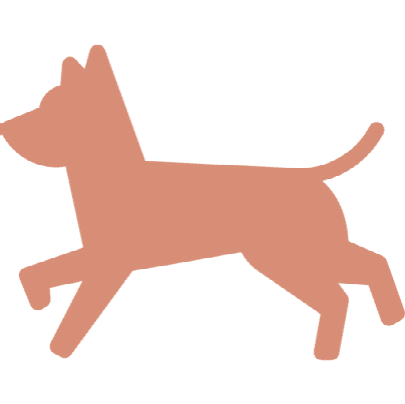 Two years of pandemic lockdowns have caused many to speculate about the impact on dogs, with concerns that many will suffer from separation anxiety upon the great return to the office. This is just one of many good reasons why it's essential for dogs to learn to be alone. Yet, we talk a lot about socializing our dogs and little about how important it is for them to be comfortable by themselves.
Let me start by recognizing that leaving dogs alone for extended periods isn't only a question of rearing or training, but also an ethical issue. Prior to the pandemic, many of us worked long hours at the office, with our dogs at home alone. Many of us couldn't have dogs because of excessively long hours away from home, as shown by how many adopted animals when the lockdowns happened.
With that said, the capacity to be alone is one of those traits we work to cultivate in our dogs. At Way of Life™, we don't train for skill, but rear for character. In this case, we work to create a level of self-esteem that makes the dog okay being alone. Successful "solo time" needs to precede their accessing more time with us.
Ways of giving dogs alone time include:
In a crate indoors
Behind a baby gate in a separate room
On a safe balcony
In a kennel outdoors
Loose in a fenced-in backyard
Loose in the house and being ignored
On a leash in a quiet outdoor area and being ignored
Simply "tuning out" the dogs – leaving them be, not talking to them, minding them, or looking at them – and instead, being engaged in whatever it is we're doing is another form of "alone" time.
There could be resistance to being alone, whether inside or outside. This can take various forms of seeking attention, such as scratching at doors and gates, barking, whining, or being quietly glued to the door. I ignore all these behaviours and relish seeing dogs grow in confidence and come to appreciate being on their own.
Note: Click here to check out a video of a few of our little clients learning to be outside by themselves.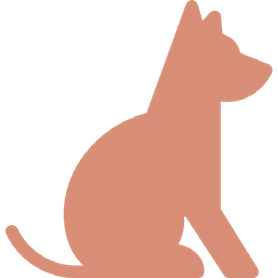 "The questions we don't ask become the puzzles we don't solve."
~ A.J. Darkholme
(Canadian Author and Poet)
Rise of the Morningstar
Ask Way of Life™ Dog Training
Q: I have a 7-year-old Collie-Whippet rescue who's dealing with chronic anxiety that is affecting his quality of life. He spends most of his time hiding from sounds and I've noticed things getting worse over the last 6 months (now turning into separation anxiety). His anxiety is due to environmental sounds (traffic, sirens, wind, car doors, etc.) and he spends most of his day hidden away. My partner and I have tried a lot and had some successes but really, we're concerned about what he'll be like in 6-12 months given the direction he's headed in. I'm really interested to hear about your experience with such phobias and would be thrilled to hear about your approach.
A: There's no question that chronic anxiety and phobias undermine a dog's quality of life. I commend you and your partner for trying different things and contacting a professional. Know that you're not alone, as I am often contacted about dogs so fearful that simply existing is difficult for them.
The first shift I'd ask you to make is to understand that the sound phobias, anxiety, and separation anxiety you're seeing are not necessarily inherent in the dog (see Reflecting on Our Bond). Try to internalize the idea that "anxious" and "fearful" are not what the dog is, but how he knows how to deal with his particular way of life.
I appreciate that you've probably looked high and low for a solution to this challenge, but the information available in the mainstream dog training world is limited because it views the behaviour for what it is, tries to modify it, while overlooking root cause. I focus on way of life and the relationship it produced. In my view, how we see our dogs is at the heart of our relationships with them. And as we see them, so shall they be.
The second shift I'd ask you to make is in the way of life you embrace with your dog. I sense from your note that your dog has been allowed to act on his fears by choosing to spend most of his time hidden. He has been validated in his choices and in the fear driving these choices. In effect, he has been given permission to be fearful and thus fearful he has become. He might have started out a little withdrawn and unsure, but with our permission – simply by us thinking the fears legitimate and letting the dog be fearful – the tendency has now been intensified.
At Way of Life™, the right to make decisions is granted to dogs only after they have gone through the correct rearing and relationship stages. We raise them to become sound dogs that aren't afraid of things, can be trusted with some decisions, and are worthy of a measure of freedom. Scared and phobic dogs cannot be given such privileges. Fearful dogs don't get to make decisions; rather, they need us to take charge because they clearly aren't fit to do so. When we fail to guide a fearful dog, we risk leaving them in a deeper pit of despair.
When working with extremely fearful and anxious dogs, we take things back to a simple and structured state. The idea is to avoid eliciting a fear response in the dog, so that fear is no longer the response. We take charge of the dog by deciding when and where the dog will be in their designated "hiding place" – i.e., scheduled time in a crate. We schedule designated outings that start off as short at this point, given the dog's extreme state of fear. If the dog is comfortable in the yard, that's where we're staying for a while. If the dog is okay in the building's vicinity, that's where we're spending time together.
We take charge, we start small, and we build on that. We go back to square one and rebuild the relationship, this time on healthy foundations where we're the ones managing the dog instead of letting the dog manage itself. Doing things in a structured and successful way, with our patient leadership, will restore the dog to a minimum self-esteem and then we expand on that foundation.
Therefore, we don't work to eradicate fears, anxieties, or worries in dogs. We know that these can exist in the soundest of dogs. But there is a difference between mild annoyances and extreme anxieties, and it's our way of life, in all its psychological and practical aspects, that makes the difference. I hope you see the power of this change in perspective.

Thank you for your excellent questions – please keep them coming!
Seasonal Suggestions
Messy Mutts
In the spirit of supporting local small businesses, I'm delighted to feature Messy Mutts among this season's suggestions. Messy Mutts, a Toronto-based company, designs and manufactures functional and fashionable dog and cat care products. Their kitty products include interactive cat feeders, bowls, and litter accessories. Their more extensive line of dog products includes grooming accessories, crate mats, food bowls, elevated feeders, and travel accessories such as collapsible bowls and stainless steel water bottles.
Included among their toys are the "Huff'n Puff" sticks and balls with perforations, allowing the dog to breathe better while holding the toy – a feature that our brachycephalic dogs might appreciate.
By far, my favourite products include their enrichment toys, namely their Therapeutic Lick Mats, which include mat, bowl, spill resistant, and multi-surface varieties in beautiful colours. I especially like and recommend their Totally Pooched Puzzle'n Play dog toy, a feeder toy like a Kong. Dogs that find Kongs a little challenging might enjoy the Puzzle'n Play toy, which comes in a standard size in bright orange, teal, or green. Its unique design keeps food in place while helping dogs hold the toy to eat. The toy can be stuffed with anything we stuff our Kongs with, including nut butters, kibble, or ma- shed fruits and vegetables. This summer, my guys en- joyed their Puzzle'n Play toys stuffed and frozen with mashed bananas, apple sauce, and kefir – a healthy, tasty, and cooling treat indeed.
For Messy Mutts:
https://messymutts.ca/collections/messy-mutts
For Messy Cats:
https://messymutts.ca/collections/messy-cats
Contact Form:
https://messymutts.ca/community/contact
Open Farm Treats
While I've fed a home prepared diet for many years now and generally recommend feeding dogs a wholesome and natural diet, I always have some kibble on hand for training and to use as needed. The brand I like is Open Farm – formulated in Canada and manufactured in the US.
Recently, Open Farm launched a line of treats that I've tried and recommend because of the quality of the product and the mission and stance of the organization. Indeed, Open Farm manufactures kibble, freeze dried raw, wet food, and cooked food, adhering to standards of ethics and sustainability in sourcing quality ingredients. They log the origin of every ingredient, including vitamins and minerals. On each product's packaging, customers can find a link sourcing all ingredients.
They work with family farms and fisheries with humane and sustainable practices, including Certified Humane, Oceanwise, and Global Animal Partnership certified producers. In partnership with Terracycle, any Open Farm bag can be recycled at designated containers in the same store where the product was bought. Their new line of dehydrated treats includes five varieties – cod skins, chicken, turkey, beef, and pork. All except the cod skins make for useful training treats, as they're easy to break into little bits with minimal mess. They include 100% traceable ingredients and no artificial flavors, preservatives, antibiotics, hormones, corn, wheat, or soy. I was excited to see that the brand of dry food I like has launched this new line of treats and hope you'll give them a try.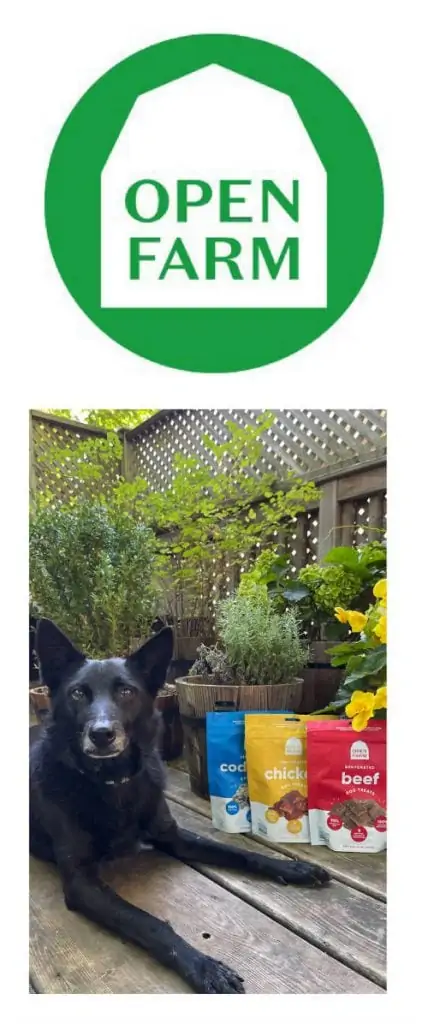 KN Literary Arts
Is there a novel you've been thinking about writing? A story you'd like to share? Some wisdom to impart? As I mentioned, I've been working on a book and found out about KN Literary Arts through a writers' workshop I attended. I resonated with Kelly Notaras, the founder of KN Literary Arts, a long-time editor and author of The Book You Were Born to Write.
Her agency provides editorial and writing services to authors at any stage of their writing process, including author coaching, i.e. supporting authors during the writing process, helping refine book ideas, developing outlines, creating book proposals, and staying on track writing the first draft. They also offer editing services for those who already have a draft written, from big-picture editing to polishing final drafts. With self-publishing a growing possibility for many aspiring authors, KN Literary also offers self-publishing assistance ranging from cover design to distribution. Don't wait any longer to contact KN Literary Arts and gift your book to the world!
Find Out More About Publishing a Book at the KN Literary Arts YouTube Channel:
https://www.youtube.com/c/knliterary
To Book a Call About Your Book:
https://knliterary.com/schedule/
Paws For the Camera
Introducing client Tobey, a Siberian-Labrador mix a little under two years old, who's recently come our way with concerns surrounding separation anxiety. Like many of us, his owner shifted to working from home during the lockdowns of 2020. Being a fit and active person, she hiked daily during these times and thought that a dog could share her active lifestyle and her enjoyment of being out in nature. Soon enough, she brought home Tobey who was a young pup at the time. Under lockdown conditions, my client, her partner, and Tobey spent much of the lockdown exclusively together.
Like many dog owners, new as well as experienced, my client developed strong feelings of attachment towards Tobey because of spending so much time together. At about a year old, Tobey began to act up when left alone and complaints from building management streamed in. My client and her partner tried working on Tobey's increasing separation anxiety but unfortunately, they separated a few months later. The change was difficult for both my client and Tobey, and left her having to deal with his issues on her own.
Luckily, she didn't wait to reach out to us. The Way of Life™ approach, which sees separation issues as reflecting a lack of maturity in the dog and in the human-dog bond, resonated with her. She'd tried what she could, including a bark collar, a camera, and having family members or pet sitters come stay with Tobey whenever she had to be away. Now, she's learning that she must go deeper into the nature of their relationship, realizing that she too had to change.
Already, we're seeing a marked decrease of anxiety in Tobey. A large and powerful dog, he's now more manageable when they're out and about. At home, he's calmer and increasingly capable of being on his own. We look forward to continuing our work together, helping these two enjoy the relationship they were meant to have.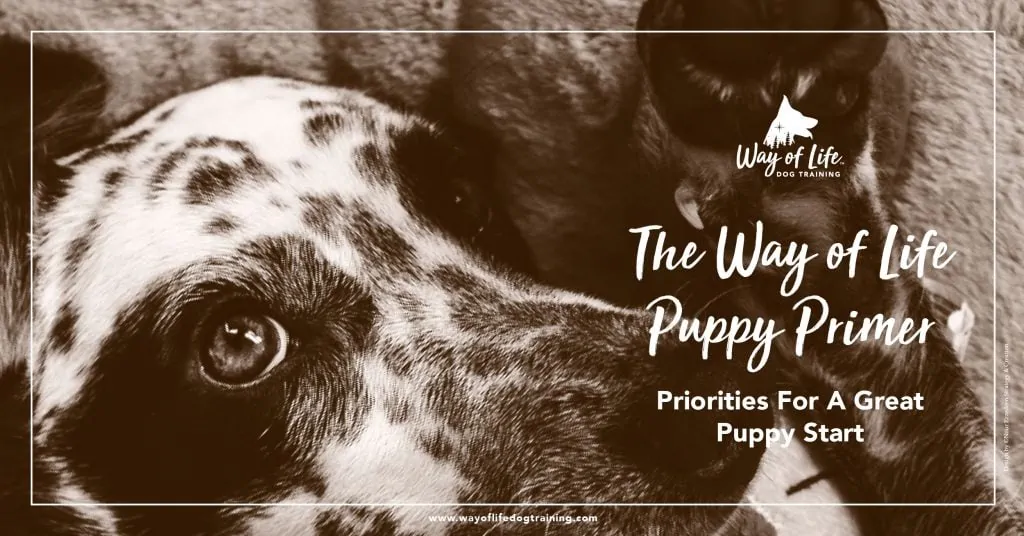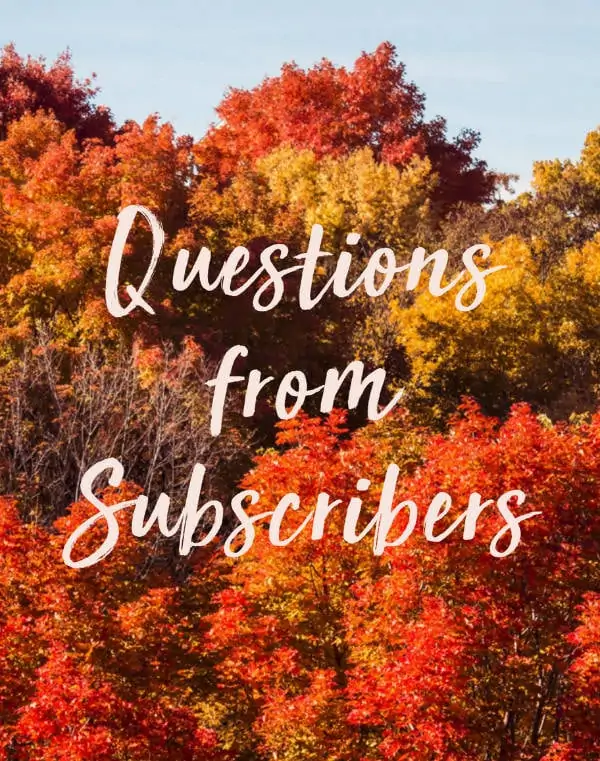 Is there a topic that you'd like me to cover in an upcoming newsletter or Facebook post? Please don't hesitate to email suggestions or questions to info@wayoflifedogtraining.com.
Do you want to know more about transforming your relationship with your dog? Way of Life™ Dog Training is here to help.