For many of us, sport is a defining part of our way of life and one of the major ways we get to enjoy our dogs and forge partnerships with them. As someone who works with behavioural issues, sport is a recurring theme in my conversations with clients. I decided, therefore, to dedicate this Spring 2023 issue to dog sports.
I hope you'll enjoy the Reflecting on Our Bond essay on the place of sport in our relationships with dogs and the pro tips on getting the most out of dog sports.
In Ask Way of Life, I explain to the owner of a reactive Mini Aussie why they've not been successful addressing her behaviour issues, despite being active in many sports.
In Seasonal Suggestions, I share the three sports I pursue – herding, scenting, and barn hunt. I hope that these, along with the infographic, give you a good place to start in case you're not in sport just yet or have been thinking of trying a new one.
As well, I know many of you can't wait for the publication of my book. Believe me, neither can I! Desperately needed solutions to behavioural issues just can't get to people and their dogs fast enough. Please check the box below for book updates!
I've also been reflecting on new ways of serving you, my loyal and growing family of subscribers. Please keep an eye on your inbox tomorrow, I'll be sending out a short survey seeking your feedback on how I might best share my Way of Life wisdom.
Please hit reply with any updates or questions and if you've enjoyed this newsletter, do send it to others who could appreciate its contents.
Thank you always and wishing you a brilliant spring!
Warmly,
~ Souha & Dogs
Infographic: Select Canine Sports Book Updates
The Book is slowly but surely progressing towards publication!
A few highlights:
That's it for now!
(I'll be sure to keep you updated so stay tuned!)
Reflecting On Our Bond
Bouncing Back And Remembering Why We're Here
My very first scent trialling experience was an epic fail. I was tired, nervous, and called a false alert in the very first trial component. My dog could feel my disappointment and I could barely contain my tears when I ran into my trainer and told her we'd flunked.
Looking back now, I laugh at how upset I was by this experience, not realizing then just how much it would teach me. Sometimes, that's what it takes to learn a good lesson once and for all. My failures since have always been a little disappointing but never crushing. Once I got over the blow to my ego, I remembered the reason I was there in the first place: the dogs and our relationship.
It's not because our dogs are genetically disposed to work and perform that they necessarily care about a specific sport or discipline, much less about the titles or accolades we're vying for. What they want is a chance to challenge their abilities somewhere, somehow, but most importantly within a healthy relationship with their person.
I reminded myself that in my system of values, I'd already won highest of titles. I not only teach people to raise sound dogs and enjoy doing so more than anything, but I've also done so myself. Titles in sport are wonderful but they're nothing next to the joy and pride of knowing you've raised a sound and fearless animal, a non-reactive, non-anxious, psychologically healthy, and truly happy dog.
In the Way of Life method, the goal isn't performance in sport but the rearing of sound, strong, and spirited dogs who can shine in sport if given the chance. These are two different things that are sometimes confused. Performance in sport doesn't mean we necessarily have relationship. But if we have relationship, this eases and sweetens our work in sport and makes the relationship that much stronger.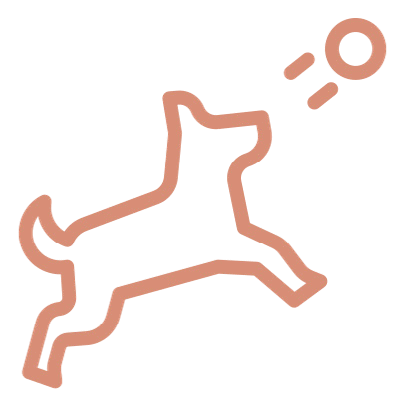 Pro Tip
Maximize The Sport Experience: 5 Tips For You And Your Dog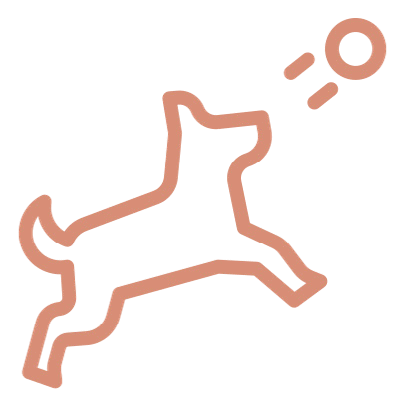 Having been in dog sports for almost as long as I've shared my life with dogs, and having experienced many different sports, here are my top tips for you and your dog:
Tips For You
Set your intentions: Reflect on why you're really pursuing sport with your dogs and your goals in this journey. You'll need to remember those intentions when the going gets tough, and it will.
Do your research and shop around: Investigate your breed's tendencies, your dog's proclivities, and research activities you could both enjoy. Check out various schools and speak to different instructors before you commit.
Dress the part: Research on "clothing cognition" suggests that we feel and perform differently according to what we're wearing. Wear the clothes and don the gear that'll help you focus and perform.
Ask questions and take notes: Be a student of your sport just as you would in any classroom. Engage with your instructors, take notes, organize your study materials, and seek continuing education opportunities.
Avoid cliques and gossip: Sport communities can get cliquey and trainers don't always know how to contain conflicts. My advice is simple: Do not participate and remember the intentions you set in #1.
Tips For Your Dog
Prepare your dog: In Way of Life language, you need to have Foundations with your dog before you start. Your dog feels safe and supported, looks to you for direction, and is willing to work for you.
Contain your dog: Contain your dog during transport to, from, and during training. This isn't just a safety issue but a matter of helping your dog be focused for and recover from training.
Rest your dog: Rest your dogs ahead of your training and sport classes, which juices them to perform. Rest them after, which means downtime in crates and minimizing socialization with others.
Create a balance between sports: Consider your main sport carefully and analyze how the sport energizes your dog. Think about adding another sport to balance things out. Examples:

Steady the high energy and dynamism of agility or sprinter trials with the evenness needed for effective scenting or tracking.
Compensate for the suppressive effect of obedience training by unleashing your dog in dock diving or lure coursing.
Balance the freedom of working independently in barn hunt with structured partnership in rally-obedience.

Balance sport with non-performative activities: Take walks or hikes where you're not training, instead giving your dogs a measure of freedom and asking as little of them as possible. Simply enjoy non-performative togetherness.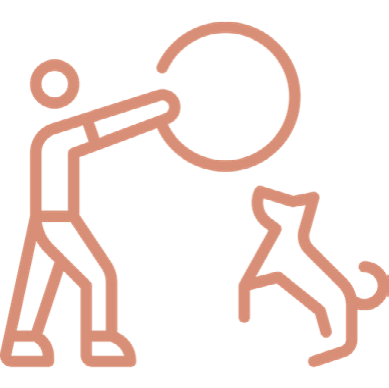 "Believe in the abilities of you and your dog, and persevere!"
~ Susan Garrett
(Dog Trainer, Agility Competitor, and Host of the Shaped by Dog Podcast)
Ask Way of Life™ Dog Training
Q: We have a five-year old Mini Aussie rescue who's been with us since she was about six months old. She is quite reactive to dogs and sounds of barking dogs. We believe much of this is due to her background as a rescue and that having been spayed early probably didn't help. We are in three different sports – obedience, nosework, and we herd on occasion. Sport is wonderful for dogs of her breed so we're not sure why it doesn't appear to be helping.
A: Thank you for reaching out about your Mini Aussie. I get a lot of questions like these from owners of working breeds, particularly herding-type dogs that are active in sport. Many wonder why their dogs' stimulating lives don't seem to be helping with their behaviour issues.
Surely, difficult beginnings can disadvantage the most resilient of dogs and I for one am not a fan of early spays and neuters. With that said, I know from experience and share in my upcoming book the power of way of life. Among all the factors behind behaviour – genetics, background, temperament, and so on – way of life is the only one we have control over and the factor we consistently underestimate.
In the Way of Life method, sport is key but we must time the introduction to sport carefully. Often, sporty types just can't wait to get their new dog or pup started in their sport. Meanwhile, their relationship with that animal is still fragile. Without a minimum of bond and a sense of safety between human and dog, sport situations expose dogs to premature social demands and performance pressures. When the dogs act up, whether in or out of these situations, we label them "reactive" or "fearful," overlooking the poor timing of these activities.
What I recommend is to back off from pursuing sport as intensely as you have – practice less often and in a private instead of group format, if possible. Your goal at Foundations isn't performance in sport anyway, it's a basis of safety and success accomplished by keeping things simple and intimate. Yes, you exercise and challenge your dog, but you do so without performance expectations or social exposure.
Teach your dogs they can do no wrong being with you before going to places where they might. That way when you start sport, your dog knows you have their back.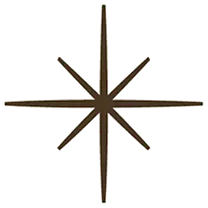 Thank you for your excellent questions – please keep them coming!
Seasonal Suggestions

Pictured
Kizzy herding Kathy's sheep at Tee Creek Dog Training
Photo Credit
Sue Fast Phodography
Toll free
1-888-332-3346
Kathy's Email
Kathy@teecreek.com
Sheep Herding
Kathy Warner
Tee Creek Dog Training
The thing about herding that many people don't know is that you don't need a herding dog to enjoy the sport – all dogs have it in them to move, drive, and organize livestock and it continues to be the sport I love the most.
The work that dogs did herding livestock helped us survive and thrive as civilizations. Though few dogs still work in this capacity, the growing number of herding schools for companion dogs has allowed many to practice this ancient skill.
Tee Creek Dog Training, co-founded by Kathy Warner and Dave Harris, sits on Kay Dee Farms in Niagara Falls. Head trainer and herding instructor Kathy's career began with Katie, her first Rough Collie who became a well-known competitor in sporting circles.
In herding, we partner with our dogs to drive sheep from a point to another, hold them in place, put them in pens, or sort them in groups. Students can practice herding on different animals, including sheep, cows, goats and even ducks and geese. Each animal poses a particular challenge in herding – for example, cows require courage while birds, much smaller creatures, call for precision.
Kathy's students also learn about "intent," which she defines as the degree of power and presence we generate through our thoughts and posture. Intent makes a big difference in herding and handling dogs in general – I see it all the time in my practice.
Some of the most memorable moments of my life took place in herding school, and I can't recommend the sport enough for what it does for the human-dog relationship, especially with a teacher like Kathy who is so attuned to that relationship.
Scent Detection
Karin Apfel
DogSmart Detection Training
Dogs have an astonishing sense of smell and are often used to find missing people, search for human remains, and sniff out narcotics, termites, explosives, and even disease. The sport of scent detection, also known as nosework, challenges dogs to find particular scents and notify their handlers to the source of these odours. Dogs develop specific "alerts" – unique body movements or gestures that unequivocally indicate the presence of scent, allowing handlers to confidently call it.
My guys and I had tried scent detection many years ago and when the opportunity presented itself, we picked up again with Karin Apfel, the dynamite owner-operator of DogSmart Detection Training. Karin is a veteran in the world of canine sports, with over 30 years of experience spanning IGP, Rally-O, and agility, to name a few. With her core passion for scent detection, she went on to co-found the Sporting Detection Dogs Association (SDDA), one of the leading organizations dedicated to scent work, providing "registration, education, and titling" for a growing membership across Canada and the US.
One of the most wonderful things about scent detection sports is that they're accessible to dogs of all breeds, ages, sizes, and abilities. The SDDA founders were particularly keen on creating a sporting environment where even dogs with behavioral issues could work and find an outlet for their instincts.
For all these reasons, I consider scent work one of the best sports for dog owners who are new to sport or as an added sport for folks already involved in sport. I also can't recommend Karin enough, as few match her level of passion and experience.

Pictured
Nejra and I at scenting practice under Karin's watchful eye
Photo Credit
Dianne Devison
SDDA Website: https://www.sportingdetectiondogs.ca
Karin's Email: karinapfel@outlook.com

Pictured
Bob and I barn hunting at For Pup Sake Dog Training
Photo Credit
Patti Brooks
Barn Hunt Association: https://www.barnhunt.com
Patti's Email: forpupsake@hotmail.com
Barn Hunt
Patti Brooks
For Pup Sake Dog Training
Barn Hunt is a newer dog sport where dogs find rats placed in secure containers in straw structures and alert their presence to handlers. Dogs have to climb on straw bales or tunnels underneath to locate the live rats.
One of the things I found impressive about the rules of the sport is the emphasis placed by the Barn Hunt Association (BHA) on the proper handling of the rats and on what dogs are allowed or not allowed to do once they locate the rats. For example, they can place a paw on the container but aren't allowed to roll the container around.
Our Barn Hunt journey began with Patti Brooks, owner and operator of For Pup Sake Dog Training. In addition to Barn Hunt classes, Patti is an experienced professional dog trainer offering group novice obedience classes as well as private sessions. For Pup Sake also offers Structured Day Care programs where dogs enjoy supervised playtime, obedience training, and enrichment opportunities.
The more independent and critter-obsessed your dog is, the better a fit they will be for Barn Hunt but any breed can enjoy this sport. The hides and straw structures can also be designed with the dog's age and physical ability in mind. I work with many dogs who are craving such an outlet, as there are few canine activities that are this close to what dogs actually did for a long time. For these reasons and more, I can't recommend Barn Hunt enough, especially with Patti's experienced and resourceful approach.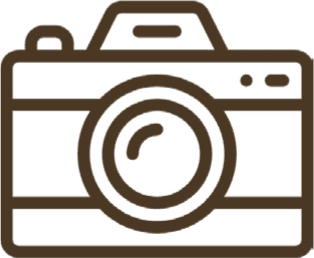 Paws For The Camera
Introducing Fred the Aussie-Border Collie. When my clients, a professional millennial couple went looking for their new canine companion, they wanted an active and intelligent dog who could share their life in the city and beyond. Soon after, they brought home puppy Fred and at once sought training for their new addition.
Unfortunately, my clients were referred to trainers who followed outdated principles and practices. They knew there were different approaches to training dogs but underestimated the impact of methods that emphasized strict obedience and used harsh corrections.
A profoundly smart and sensitive dog, Fred did not take well to the rigid handling and his behavior began to deteriorate. He became extremely reactive to dogs, people at times, and often redirected on his owners. Luckily, rather than trying to push forward with the current approach, my clients backed off and sought our help.
Fred presents a common case we work with here at Way of Life – the dog that's been excessively trained but insufficiently understood and incorrectly managed on a day-to-day basis. The dog we've socialized, trained, and exposed with zeal, but without the relationship foundations to support the intensity of these experiences.
Though we've been at work for only a few weeks, we already see the effects of Fred's new way of life. For the first time, my clients aren't just able to genuinely enjoy their dog, but can seriously contemplate the possibility of pursuing a sport career with him.
Remember To Access Our Free Resources!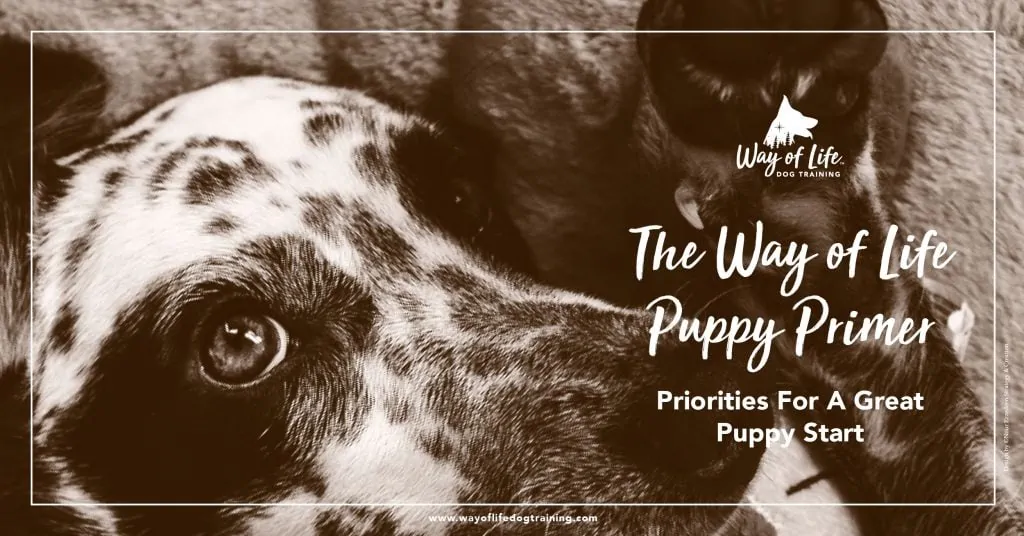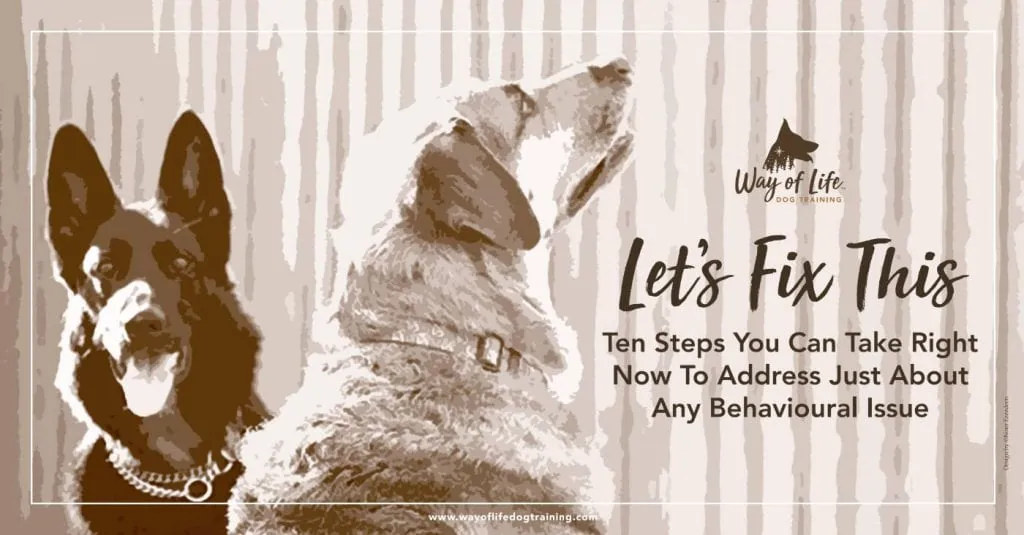 Find Us On Social Media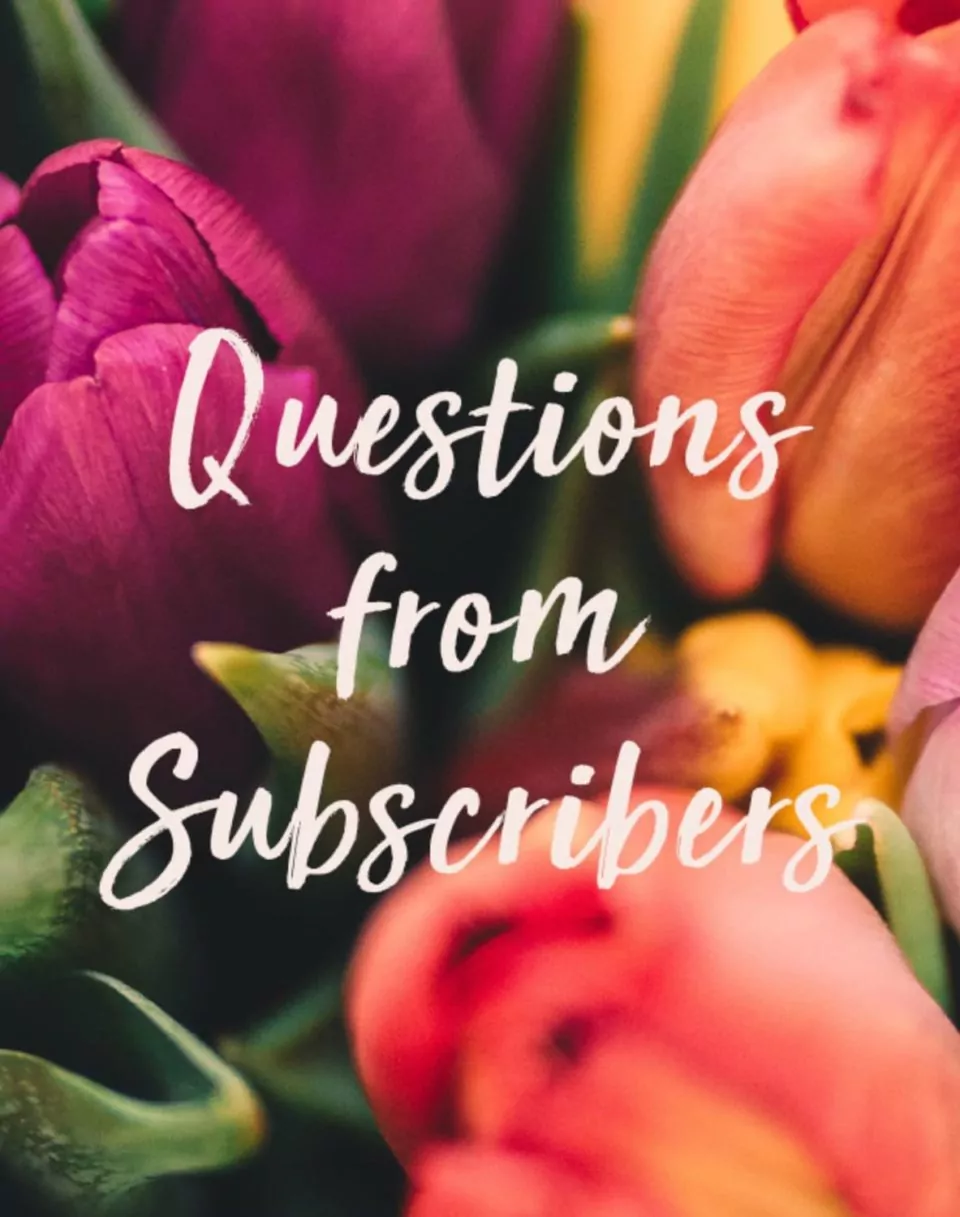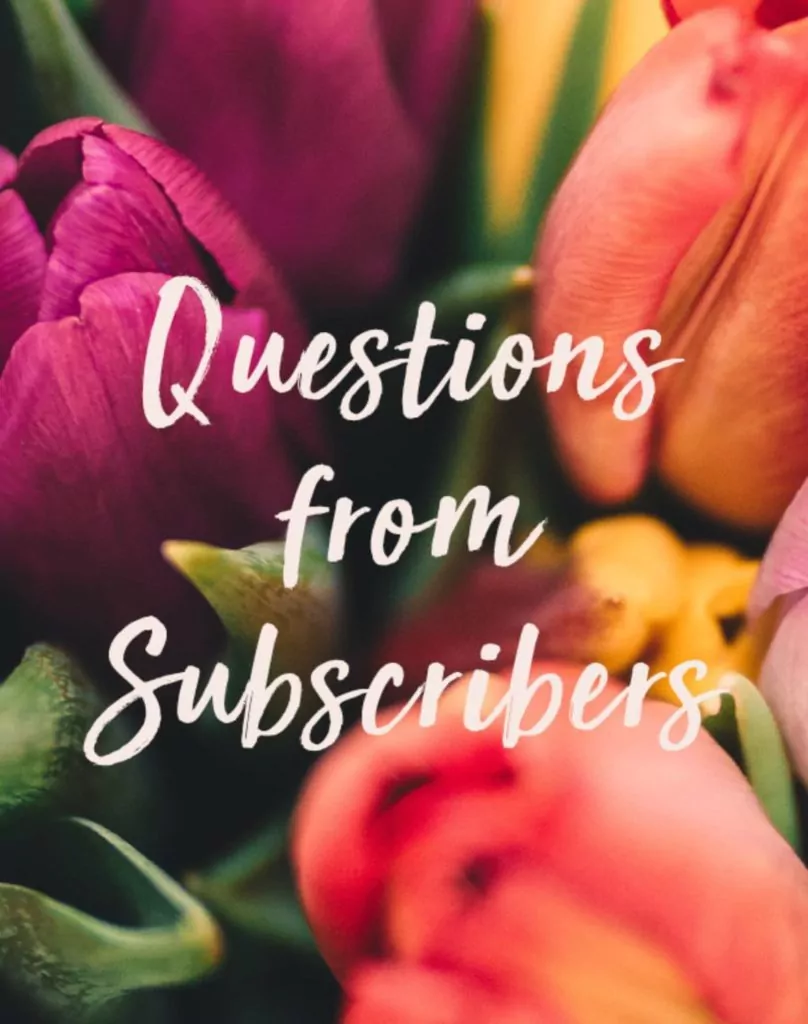 Is there a topic that you'd like me to cover in an upcoming newsletter or Facebook post? Please don't hesitate to email suggestions or questions to info@wayoflifedogtraining.com.
Do you want to know more about transforming your relationship with your dog? Way of Life™ Dog Training is here to help.