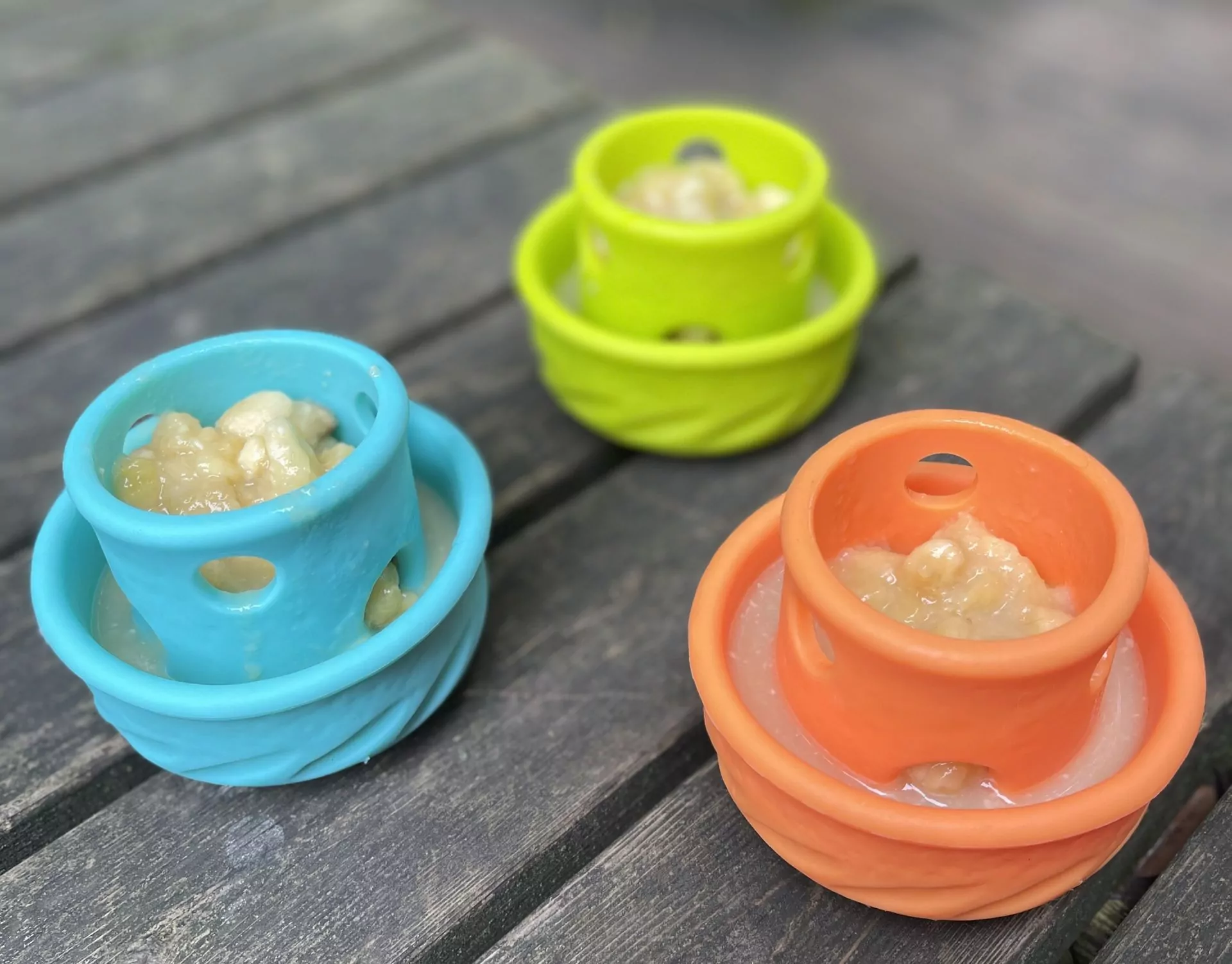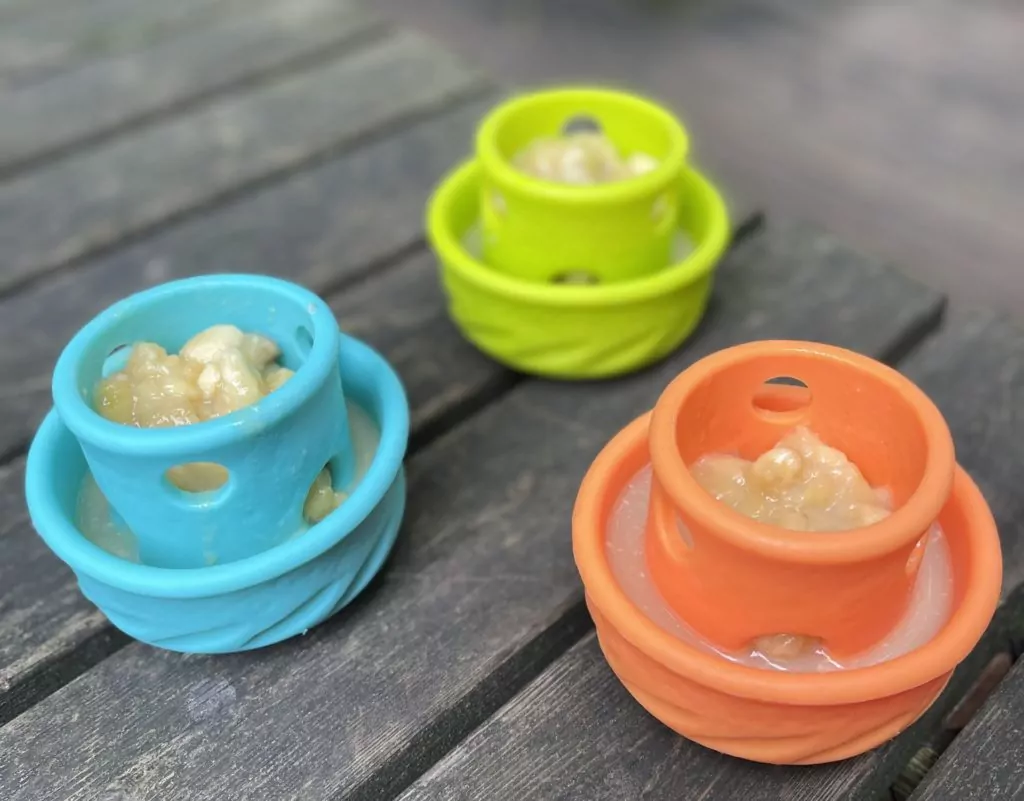 In the spirit of supporting local small businesses, I'm delighted to feature Messy Mutts among this season's suggestions. Messy Mutts, a Toronto-based company, designs and manufactures functional and fashionable dog and cat care products. Their kitty products include interactive cat feeders, bowls, and litter accessories. Their more extensive line of dog products includes grooming accessories, crate mats, food bowls, elevated feeders, and travel accessories such as collapsible bowls and stainless steel water bottles.
Included among their toys are the "Huff'n Puff" sticks and balls with perforations, allowing the dog to breathe better while holding the toy – a feature that our brachycephalic dogs might appreciate.
By far, my favorite products include their enrichment toys, namely their Therapeutic Lick Mats, which include mat, bowl, spill resistant, and multi-surface varieties in beautiful colors. I especially like and recommend their Totally Pooched Puzzle'n Play dog toy, a feeder toy like a Kong. Dogs that find Kongs a little challenging might enjoy the Puzzle'n Play toy, which comes in a standard size in bright orange, teal, or green. Its unique design keeps food in place while helping dogs hold the toy to eat. The toy can be stuffed with anything we stuff our Kongs with, including nut butters, kibble, or ma- shed fruits and vegetables. This summer, my guys enjoyed their Puzzle'n Play toys stuffed and frozen with mashed bananas, apple sauce, and kefir – a healthy, tasty, and cooling treat indeed.