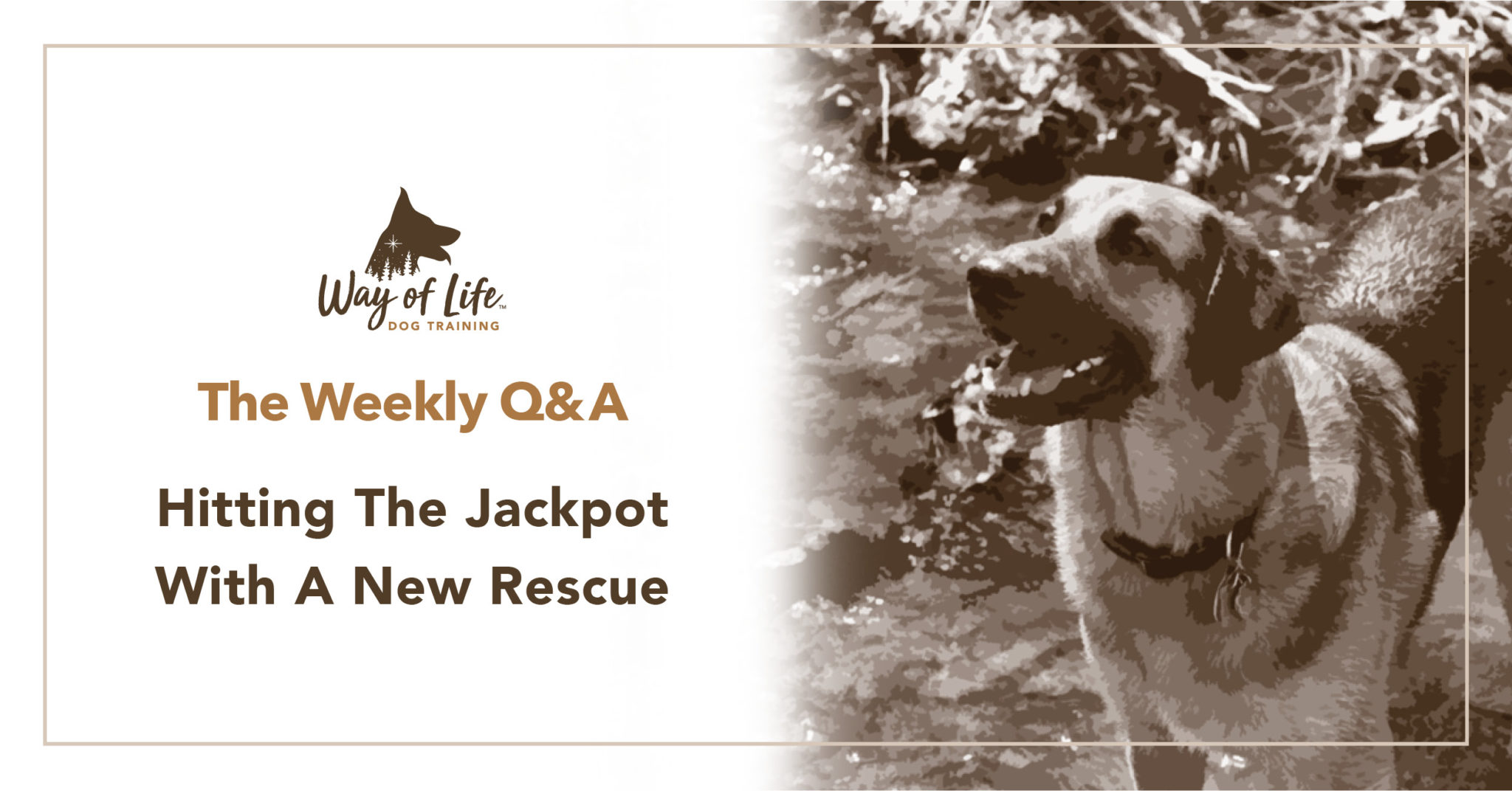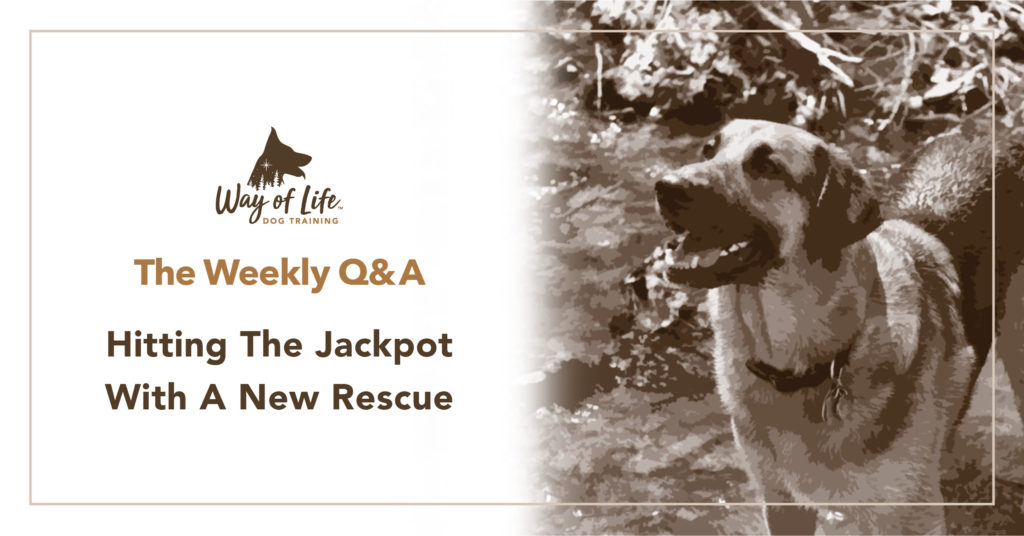 Q: I'm looking for some support with a dog we recently adopted from a local shelter. She's about 5 years old, a GSD-Lab cross. She's amazing. We feel like we hit the jackpot. We recently lost our perfect giant shepherd and thought we could never love another dog but we are attached already. She is quite possessive of my husband and I around other dogs and gets very snarly and snappy if they even look at us. She also has some fears she faces with… strong reactions. Fireworks are an example. I'm worried that I may be missing cues or unintentionally reinforcing the wrong behavior.
If it sounds like something you can help with, I'd love to chat.
A: Congratulations on your new addition and sorry to hear that you have been facing some difficulties. In this response, I will touch on your strong feelings of attachment, your sense of "hitting the jackpot" with your new girl, and the reactivity and fears you've been dealing with.
I was sorry to hear that you recently lost a wonderful companion but also glad to know that you gave a new rescue dog a chance. You mention having already developed strong feelings of attachment, which are understandable. There is something about being broken open by loss that makes us particularly receptive to loving again. So while I understand these feelings well, it is my job to awaken you to the effect they could be having on your dog given that she's not yet in a place where she can reciprocate.
In terms of "hitting the jackpot" with her, I have no doubt that she is wonderful. One of my first and most amazing dogs was a GSD-Lab cross we all adored. Again, my job is to give you your dog's perspective and when a dog has been rehomed, moved, and shaken in their trust and confidence, they are not necessarily showing their true personalities. You are showing your dog strong feelings of attachment but she knows that you don't really know who she is, as she's not shown you yet.
Lastly, in the Way of Life method, we give dogs the benefit of the doubt, and ask way-of-life questions before labelling them. When we bring a new rescue dog home, it's important that the way of life be set up to help restore the dog's sense of safety, security, and success. When we are already deeply attached to a dog that just landed, the dog can tell we aren't really in control with our feelings in the driver's seat. What is a dog to do in that instance other than to try to control the situation? I hope these thoughts shed light on the behavior you have been dealing with and help you look at things from a different perspective.
For more pointers on dealing with behavioral issues, access the free PDF Let's Fix This: Ten steps you can take right now to address just about any behavioral issue.