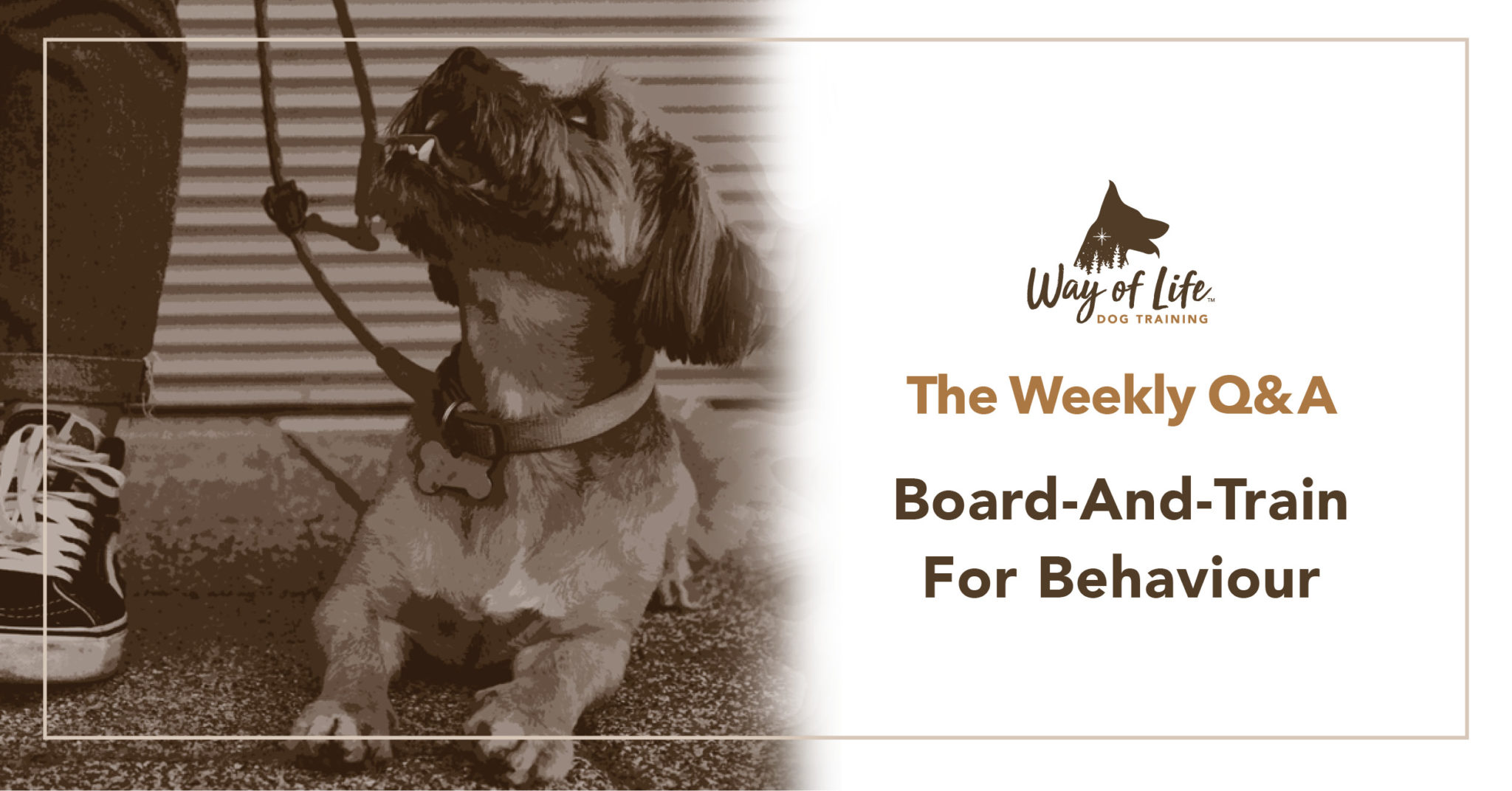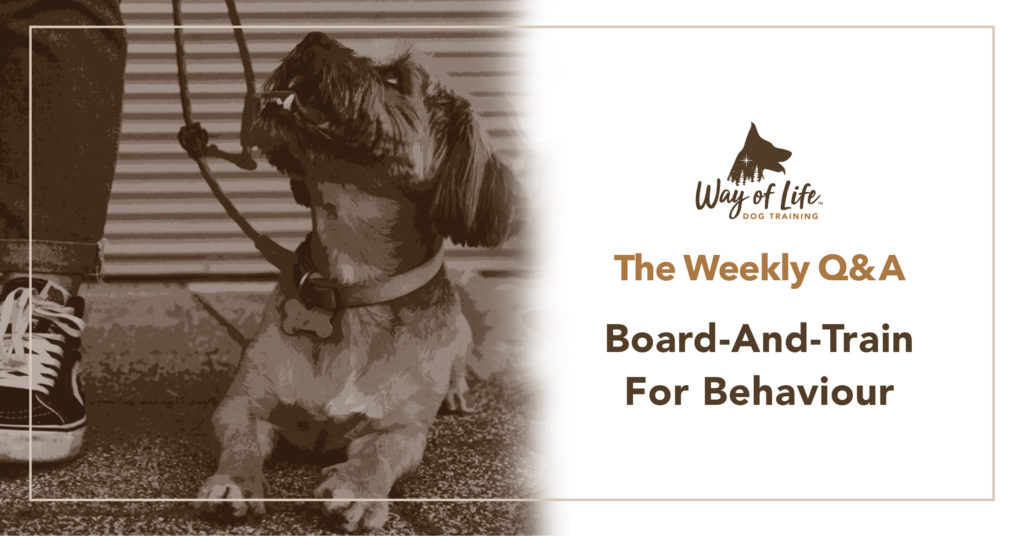 Q: We are looking for board-and-train options for our two pups. Both are about two years old and are rescues with their own individual issues. One of them needs work on his overall leash manners and leash reactivity. The other struggles with resource guarding. Looking forward to discussing some of our options.
A: At Way of Life Dog Training, we don't offer board-and-train services. I'll explain why in a moment. First, I congratulate you on looking for ways to help your dogs and not give up on them, as many seem to be doing these days. Shelters and rescues are full, and with inflation at an all-time high, many people just can't afford to care for new pets or even foster a dog in need. It is a dire situation and I am happy that you're doing everything possible to address your dogs' issues and make things work.
But let's ask why these issues even exist. In my book, The Way of Life Method, I devote an entire chapter to how we view behavioral issues and how we deal with them as a result. We often attribute behavioral issues to a dog's breed, early socialization experiences, and background as a rescue or shelter dog. We tend to assume the dog is somehow "messed up."
When we think this way, our solutions focus on fixing, changing, or training the dog. Many people use tools that restrict movement and hurt dogs and their bonds with handlers. Most trainers focus on modifying dogs' behavior using positive approaches or a combination of rewards and corrections. In many cases, people resort to medicating their dogs. All too often, it ends with preventable surrenders or behavioral euthanasia.
At Way of Life Dog Training, we look beyond behavior. Before placing the blame on the dog, we focus on their current situation. That's why we don't believe in board-and-train scenarios: what the dog does in one situation is particular to that situation, so training dogs outside their normal environment has limited value. Our process focuses on coaching our clients to design ways of life that help dogs settle over time and recover from their issues, because they are managed correctly and not just trained on specific behaviors.
Way of Life addresses how we manage space and boundaries, how we approach socialization, how we harness our dogs' natural and inherited drives and instincts, and especially how the human handlers see their dogs and make sense of their issues. All these elements are within our control. People who know how to live with their dogs in a way that brings out the best in them do not need someone to train their dogs for them.
To find out more about the ten steps you can take right now to address behavioral issues, please download our free PDF, Let's Fix This: https://www.wayoflifedogtraining.com/lets-fix-this/
To find out more about my book The Way of Life Method and where to purchase the print edition and stream the audio, go to: https://thewayoflifemethod.com