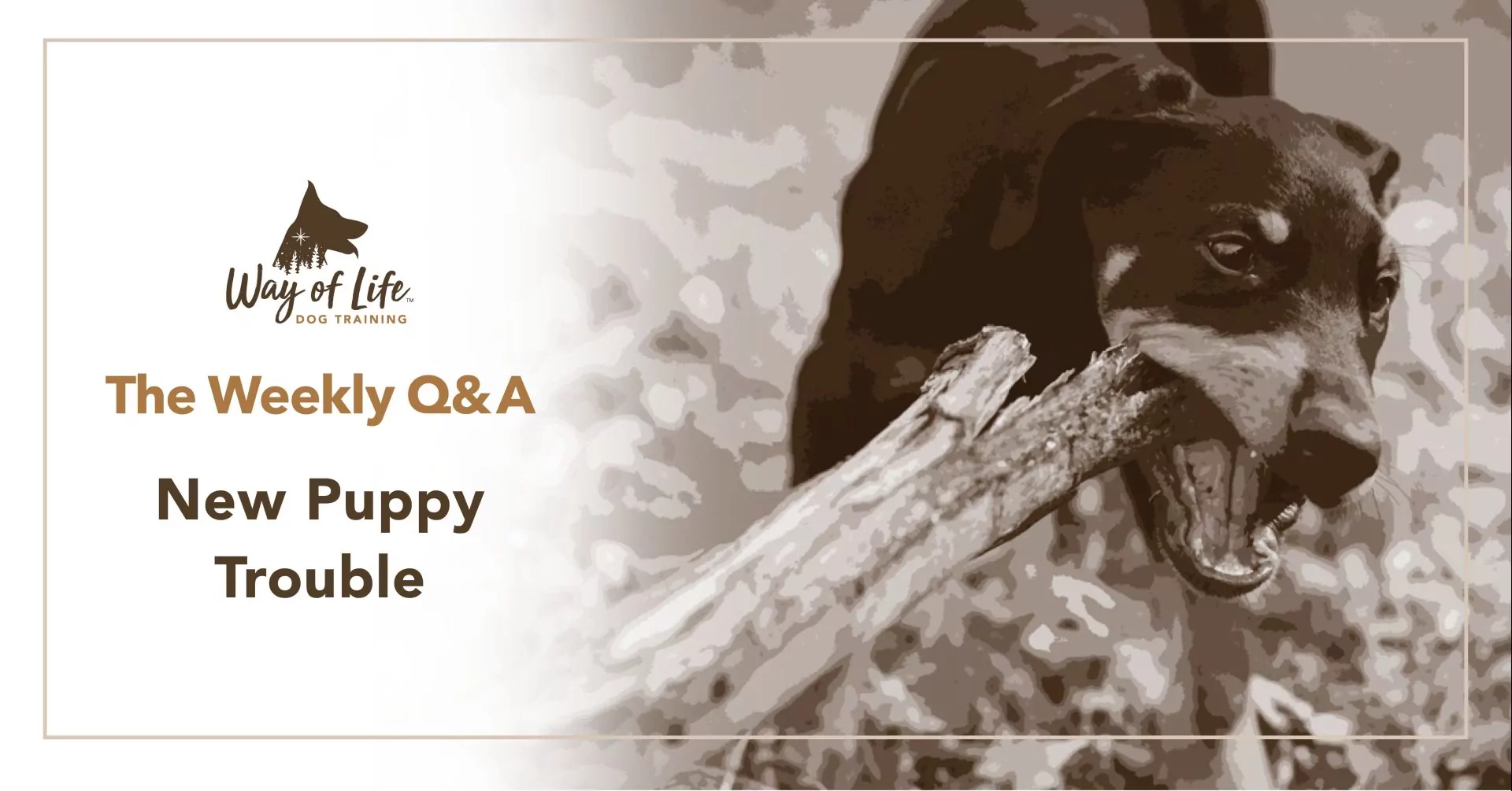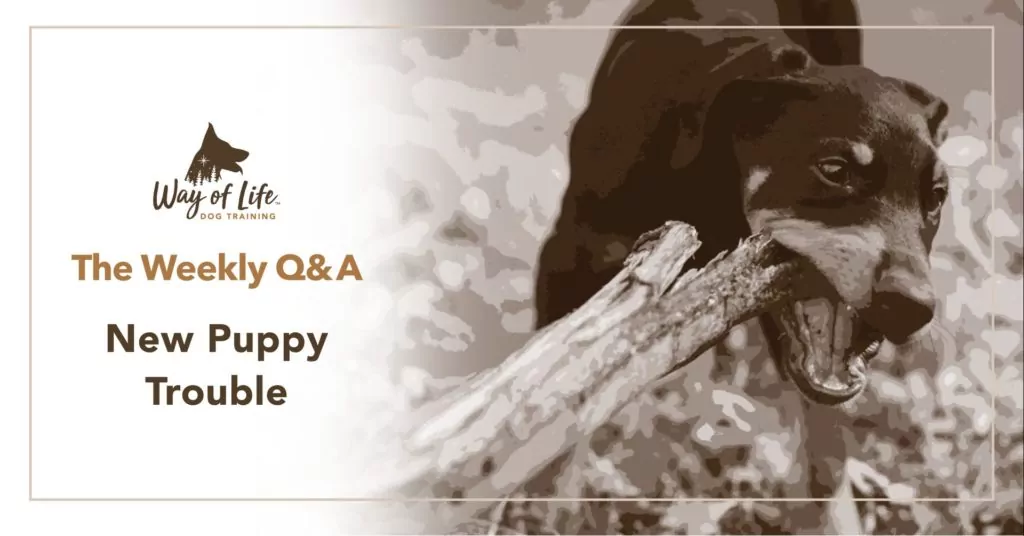 Q: Guidance on how to train my new puppy. I got him for my son but I fear I'll have to give him away if I can't get him under control. I am a single mom on a fixed income so I'm having trouble finding a trainer. Can you help?
A: Thank you for reaching out to us about your new puppy. I am sorry to hear that you've had trouble with your new addition and that you might consider parting with him. I also empathize with your situation as a single parent on a fixed income.
In this answer, I will touch on three aspects of your question: 1) getting a pup as a gift for a child, 2) getting a puppy under control, and 3) getting professional help on a fixed income.
First, and while I am not parent to a human child, I understand why you and many parents would want to get a pup or dog for their children. The benefits of puppies and dogs for children and adult are too many to count, including the psychological comfort they provide with their mere presence and the physical benefits derived from walking and exercising the dog.
With that said, many parents know that they will have to be the ones responsible for the animal. Depending on age, children might be able to assume responsibility for some aspects of canine care but, in deciding whether to get a dog for a child, the parent needs to decide whether THEY want the dog.
Secondly, you seem frustrated that you can't get your puppy under control but realize that the pup is too young to control himself. He is looking to you for your guidance and relying on you to provide that structure within which he can grow, just like your child does. We need to create a structure and schedule for a puppy until the puppy is old enough to regulate himself.
Lastly and regarding challenges accessing training while on a fixed income, rest assured that raising a good puppy isn't costly – what's costly is trying to fix a pup we have not raised right.
There are basic tools you need – a crate, a harness or collar, a long leash, and a variety of chew toys. You also need things that cost nothing – setting a schedule involving crating the pup, stimulating, playing, and hanging out with the pup when it's not crated, and keeping the youngster on a safe routine.