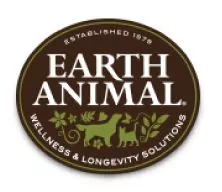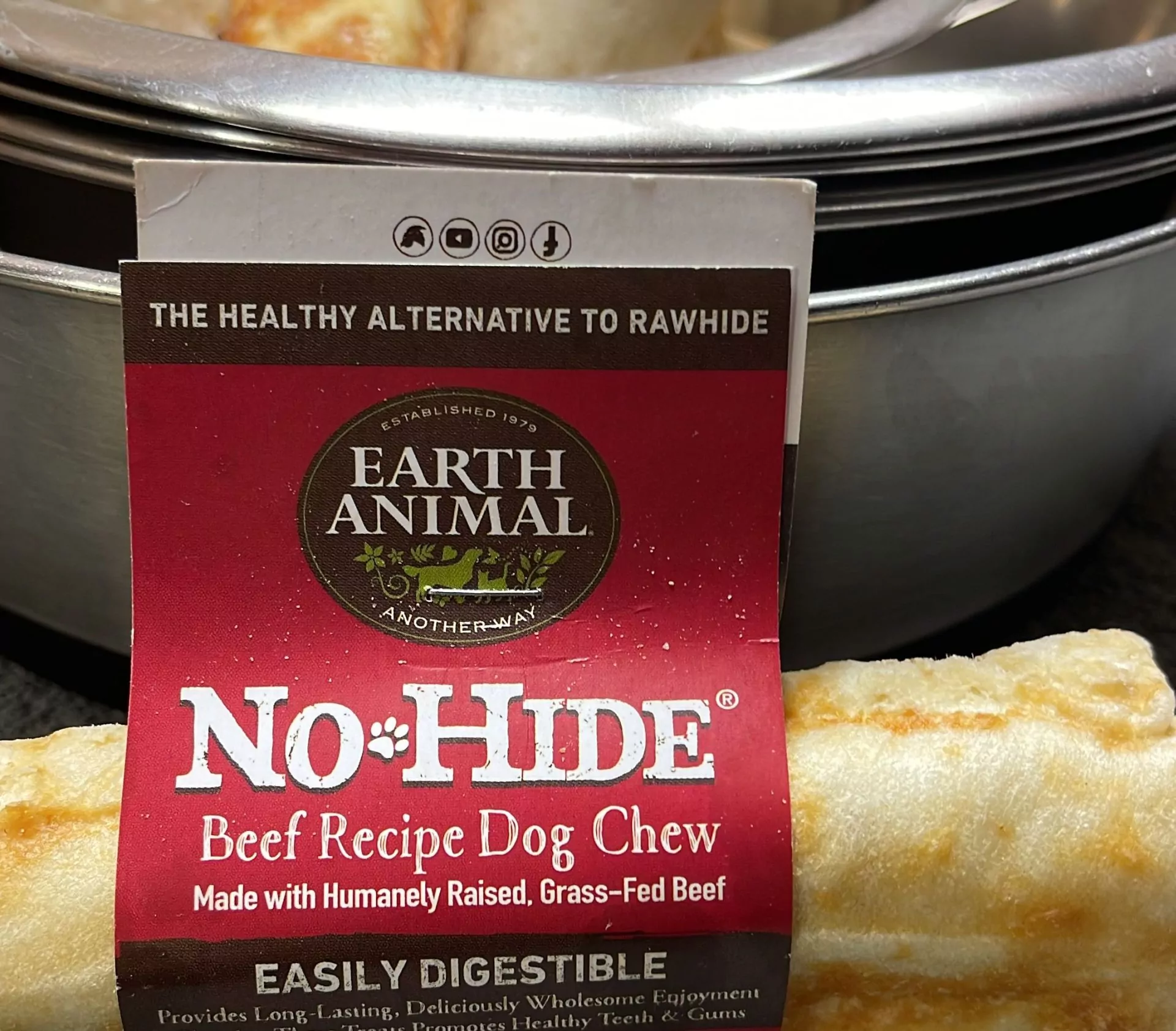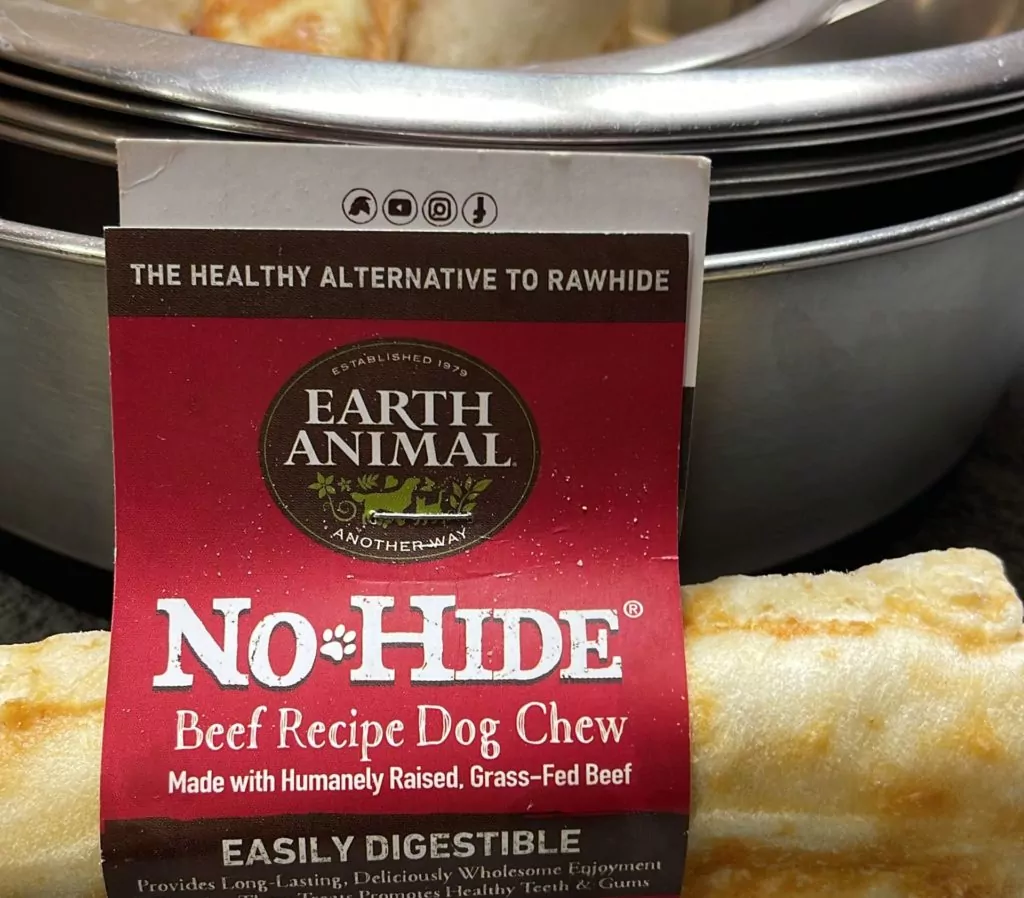 Rawhide chews are dangerous for dogs and I sure hope you know that. I bring this up because they tend to be a popular holiday gift and treat for dogs and yet they're the last thing you want to be spending your money on.
These products are made with leftovers from the leather industry, undergoing processing, coloring, and preserving using toxic chemicals such as bleach, artificial flavors, food dyes, paints, toxic metals, and glues. As if these chemicals weren't toxic enough, rawhides are indigestible and pose a risk of choking, intestinal blockage, and death if not removed.
Given these concerns, I was curious about Earth Animal's No-Hide® low-fat and low-calorie rawhide alternative, made with brown rice flour, agar-agar (a plant-based gelatin derived from seaweed), organic eggs, olive oil, banana, and pineapple stems. Flavors include beef, salmon, chicken, pork, venison, and peanut butter. The chews come in thin "Stix" suitable for cats and dogs up to 15 lbs., as well as in small, medium, and large sizes.
These were a hit with my dogs and would make a nice treat for yours to enjoy while you wrap holiday gifts and finish your online shopping. You'll also like to know that 1% of Earth Animal's annual net sales go to organizations and efforts supporting "animals, people, and The Earth."Canada Retailers